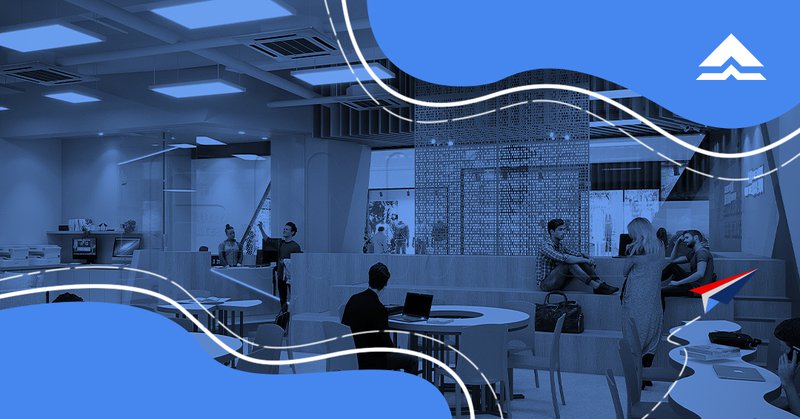 Ever wondered what it would be like to learn on-the-go? Or create projects with real-world applications? With Mapúa Malayan Digital College (MMDC)'s innovative and student-first approach to learning, there will be less of those questions and more answers meant to help you succeed in the career you want. Especially in this fast-paced, ever-changing digital world where smarts in technology and business take first priority.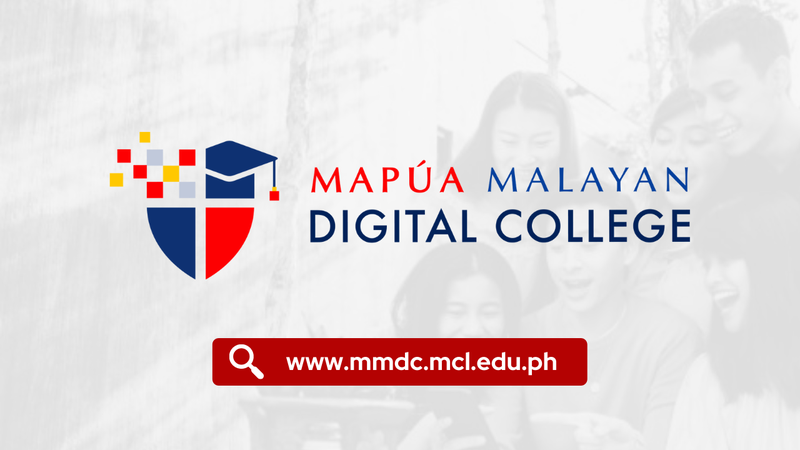 MMDC, Malayan Colleges Laguna's (MCL) newest college, is a CHED-accredited, digital-first college that offers bachelor degree programs for in-demand careers like Information Technology and Business Administration. The college recently opened its doors to students last February 2, 2022.
With its opening and recently launched partnership with Bukas, studying at MMDC is now more affordable and accessible to students anywhere, anytime. Here's how.
New school, new payment option
Starting this School Year 2022-2023, Bukas proudly welcomes MMDC as its newest partner school, joining other Mapúa schools in the roster; namely Mapúa University, Malayan Colleges Laguna, and Malayan Colleges Mindanao.
As a partner school, this means that incoming and currently enrolled students at MMDC can now avail of a Bukas tuition installment plan to pay for their tuition and other school expenses. With this new payment option, students can stretch their budget and pay for tuition over a longer period of time instead of the usual one-time payment.
The tuition installment plan is available all-year round so students can easily apply and pay for their studies on a regular trimester or a summer class. All programs and year levels are also included, with no minimum grade requirement.
Here are some things you need to know about this new payment option:
What is a Bukas tuition installment plan?
A Bukas tuition installment plan, or simply a student loan, is a safe, secure, and flexible way to pay for your tuition. When you enroll at MMDC with Bukas, we can cover up to 100% of your tuition for the term while you pay back the amount in 12 monthly installments. Take note that every installment plan comes with a flat interest rate starting at only 1.5% monthly interest and one-time 3% service fee.
You also have the option to pay off your student loan earlier than 12 months without any early termination fees. Bukas only charge interest for the months you consume your student loan. This way, managing your installment plan becomes more flexible and customizable based on your budget and preferred tenor (loan duration).
How does the Bukas tuition installment plan work?
When you apply and get approved for an installment plan, Bukas will pay your tuition directly to MMDC. You will then have to pay your Bukas monthly dues for 12 months. For example, MMDC's tuition for a term is at Php 20,000. You can get an installment plan from Bukas and pay only Php 2,017 every month.
Bukas offers partial or full tuition coverage. It's up to you to decide the tuition amount!
How can MMDC students apply for a tuition installment plan?
The whole MMDC application, tuition payment, and learning experience is fully online! It's fast, easy, and convenient to apply for a Bukas tuition installment plan for digital learners straight from their homes. Just make sure to have all the complete and correct requirements and documents ready, and follow these five steps:
Step 1: Register and complete your profile via the Bukas app or app.bukas.ph/register
Step 2: Fill out and submit the application form. Wait 2-3 working days to get feedback from our team via SMS or email. Note that you may be asked to provide additional information via email. Make sure you submit these as soon as possible to avoid delays in processing your application.
Step 3: Once approved, log in to your Bukas account and confirm your application.
Step 4: Once confirmed, Bukas will deposit your full amount directly to MMDC. You'll receive an SMS once it's disbursed. It will also reflect on your Bukas account after 1-2 working days.
Step 5: Study hard and pay your Bukas monthly dues at any of our payment partners.
Get real-world education online, only better
We learn to adapt and thrive amid the future's uncertainties. What's more, the future of education is here. MMDC is here. And your future of thriving at MMDC is here, through Bukas!
Veering away from the traditional classroom, MMDC's intensive curriculum promises you an online collaborative and real-world learning experience. As one of the digital-first colleges in the Philippines, you can continue learning and getting the technical support you need wherever you are. The class schedule's flexibility also allows students to pursue their passions outside of their course.
Want to collaborate with your classmates face to face? You can do so by visiting MMDC's learning hubs at Ayala Malls Cloverleaf in Quezon City and Ayala Malls Capitol Central in Bacolod.
Secure your future with Bukas and MMDC. The Mapúan Standard of Excellence is now within your reach! There is now a better college to prepare you for the future.
Log in to your future. See you online!
Learn more about how we make education affordable for thousands of Filipino students like you. Download the Bukas app on Google Play today! Kung gusto mo maging updated with our latest content and updates, you can connect with us on Facebook or reach us anytime via email!