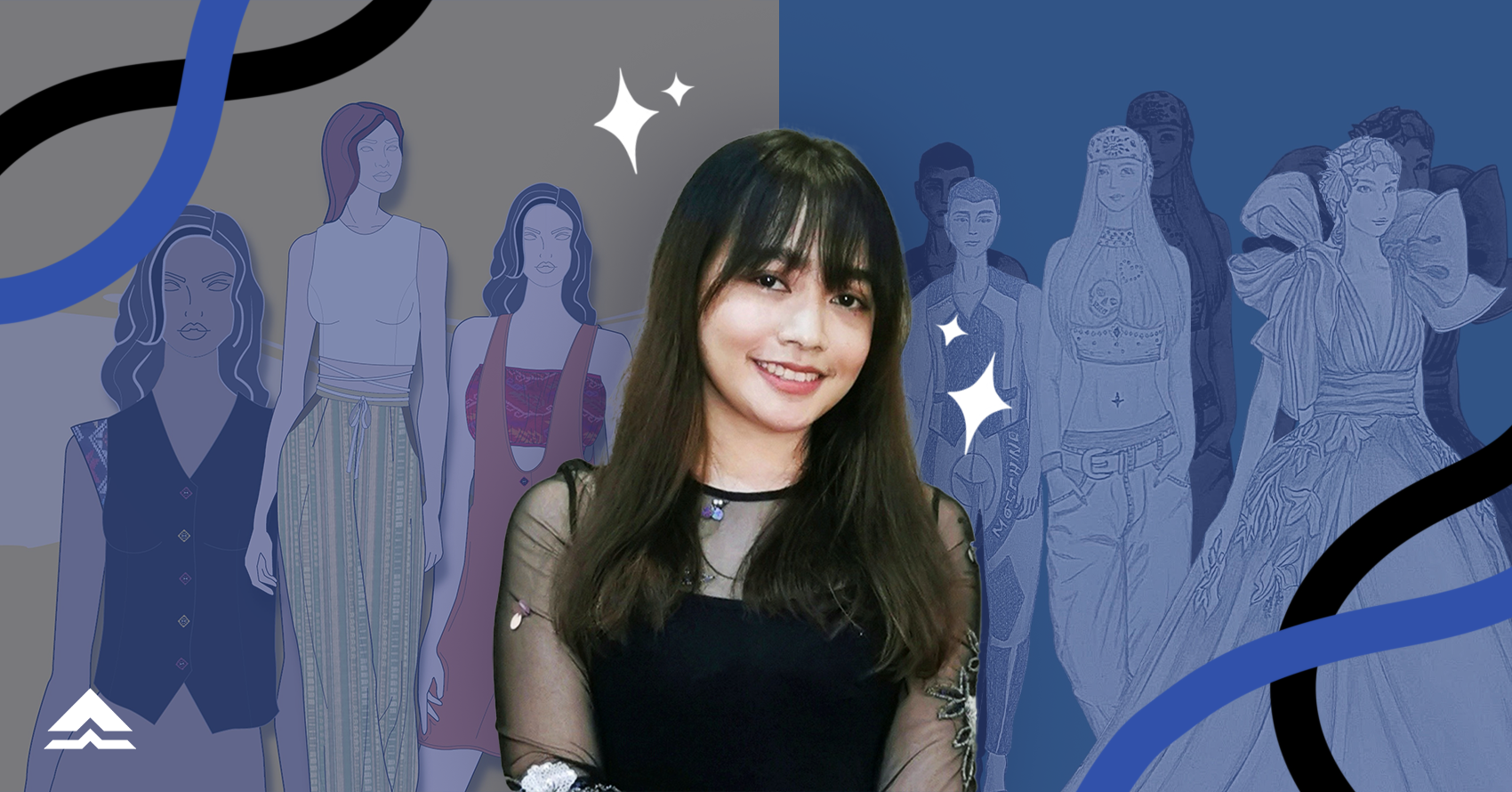 Kung makakapag-aral ka ulit, anong course ang pipiliin mo?
For a lot of students, choosing a course in college is one of the hardest decisions they have to make. This single decision alone can determine one's career path, together with the people they'll meet and opportunities they'll get along the way. Hindi ito basta basta. However, while there are students who don't know where to start, there are those who knew exactly what they wanted from an early age, and are asking a different question.

Passion or practicality?
Catherine Leonar is a 27-year old boutique manager who graduated from college with a degree in Marketing Management. Kahit na gusto niya mag-aral ng fashion design, she knew that studying in a fashion school was beyond her family's financial capacity.
"When I was young, I already know I wanted to be in fashion. Anything about fashion! But I also know the fact that my family can't afford to send me to a fashion school. In college, I was even a working student. I just promised myself that I will study fashion later on."
That 'later on' finally came but during an unexpected time: in the middle of the pandemic. Currently, Catherine is taking a long program at SoFA Design Institute, her dream school.
"Noong nagkaroon ng pandemic, apektado lahat ng industries. Especially for us in retail. May times na ilang araw lang ako pinapasok which means mas mababa rin ang kinikita. That's why I decided to resign and explore freelancing. Since ito lang yung time ko to study after six years nang tuloy tuloy na pagtatrabaho, I really took the chance. Perfect timing din kasi ngayon partner school na ng Bukas ang SoFA. Thank you, Lord!"

Bukas sat down with Catherine to chat about her student journey, and here are our key takeaways:

Detours are part of the journey.
The path to your dream is not a straight line. There may be detours along the way but it should not keep you from reaching your destination. Hindi man nakapag-aral kaagad ng fashion si Catherine, her work in retail allowed her to be close to the fashion industry. Luckily, it even led to opportunities where she was sent abroad to attend events and training as a fashion brand advisor!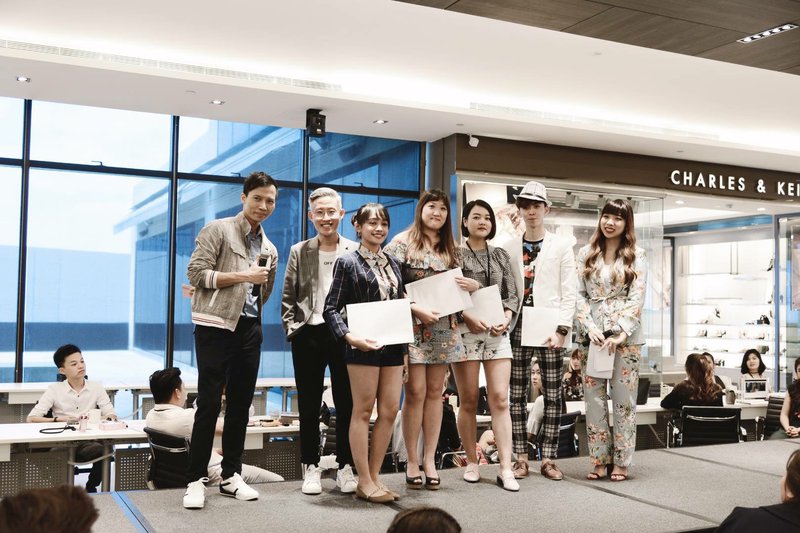 Catherine in one of her company's trainings in Singapore

You can pursue your passion while being practical.
Even now that she's earning her own money, Catherine admits that pursuing her passion is costly. It was not all rainbows and butterflies but rather a well thought out decision. "When the pandemic came, that's when I decided to go for what I really wanted to do. I really believe that SoFA offers the quality education I'm looking for in a fashion school. What I wanted to learn, I can see in their course offerings. So after I resigned, I started inquiring about their programs," Catherine shares.
"At first, I was only planning to take a certificate course for fashion design. But when Ms. Claudine introduced Bukas to me, I was able to find out that Bukas can cover my whole tuition fee so I thought to myself, 'Wow, eto na talaga siguro yung chance na makapag-aral ako ng fashion.' I'm really thankful because if it weren't for Bukas, I can honestly say that I would have just taken the certificate program instead."

Sometimes, choosing your passion is also the practical thing to do.
"When you're young, everything feels limited. May mga choices sa buhay na hindi mo kontrolado. Ganun yung thinking ko before. But when you discover more of yourself, your perspective changes. Siguro it's also the fact that I was able to experience working. I know how hard it is to earn money for me and my family. And I think it would be better if we choose [to study] something where we'll earn while, at the same time, we'll be able to enjoy what we're doing. Yung 'happy stress' na tinatawag."

Dream big but set realistic goals.
Everyone has their own timeline. Some people follow their dreams right away, others take time. Both are okay. For years, Catherine worked hard and held onto her dream— even if it looked different at the time. Ngayong unti-unti na niyang tinutupad ang pangarap niya, she sets goals to reach her dream while keeping it realistic.
Talking about plans after the SoFA program: "I'm still thinking about it. Syempre, papasok na naman yung passion versus practicality. Sa ngayon, itutuloy ko muna yung freelancing while I give myself more time to save and think about my next plans. But my ultimate goal is to start my own line and showcase Filipino textiles. Maybe after years in the industry, I'd also like to teach the young people and share my knowledge. But for now, I'll treat this season as more of a preparation stage for me, and try to learn as much I can."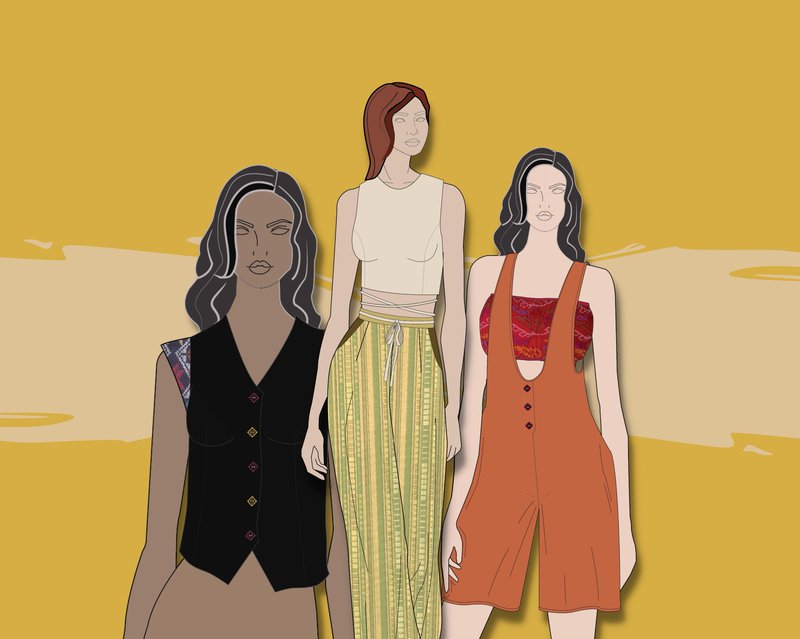 Catherine's sketches for one of her class projects


In the end, Catherine's story is proof that dreams delayed are not dreams denied. While there is no one right answer when choosing between passion and practicality, asking yourself what you want is a good starting point. Catherine's last piece of advice? "If you really want to do something and you have plans in your heart but you can't say it out loud, I encourage you to say it now. Now is the perfect time to say it. You don't want to have regrets later. Stepping up now will make you much happier tomorrow."
Learn more about how we make education affordable for thousands of Filipino students like you. Download the Bukas app on Google Play! Kung gusto mo maging updated with our latest content and updates, you can connect with us on Facebook or reach us anytime via email!