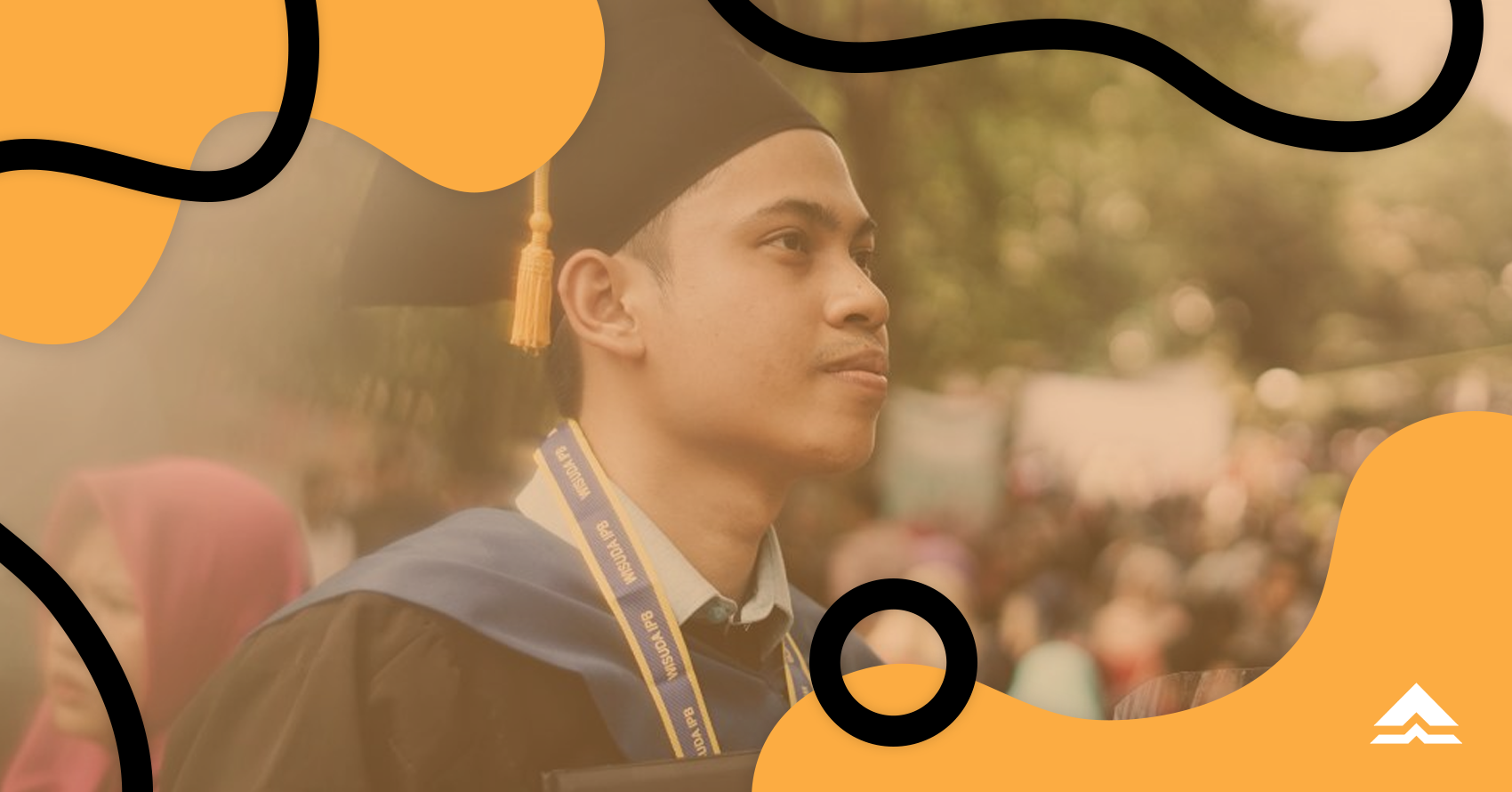 Textbooks, classes, PE, extracurricular activities, and terror teachers. Can college really be that different from senior high school? If you are an incoming senior high school student or an SHS graduate who wants to have a peek at what college life is all about, keep reading!
Let's dissect some ways in which senior high school and college differ. Nobody said SHS and college would be easy, but knowing what to expect during your first semester of classes will help you achieve a smoother transition than jumping in without a clue. Let's get started:

What is Senior High School in the Philippines?
Senior High School (SHS) is the last two years of the K to 12 program that includes Grades 11 and 12. It was implemented in the Philippines in 2011, shifting from the 10-year basic education curriculum to the Kinder to 12 Program (K-12).
SHS consists of four career tracks: Academic, Arts and Design, Sports, and Technology Vocation and Livelihood (TVL). Under these four tracks, there are eight learning strands: Accountancy Business and Management (ABM), Science Technology Engineering and Math (STEM), Humanities and Social Sciences (HUMSS), General Academic Strand (GAS), Home Economics, Information and Communications Technology (ICT), Agri-Fishery Arts and Industrial Arts.
Kung plano mong kumuha ng college degree, you need to complete senior high school dahil isa ito sa mga requirements for college enrollment. Aside from that, the strand you'll take in senior high school is designed to build foundational knowledge and skills for the college course you'll take in the future. For example, if you're eyeing Engineering courses, STEM is definitely the best path to take.
Pwede ka rin magtrabaho agad straight after senior high school! Depending on the job you're applying for, SHS graduates can pursue entry-level jobs in various industries. O 'di kaya magsimula ng sarili mong business. It depends on the future you want to create for yourself!
Bukas tip:
As early as senior high school, choosing the right track will help set the right foundations for your future course. To help guide you in this journey, we introduce Gabay! It's a content platform created for SHS students like you.
Take a quiz to get course recommendations, get access to exclusive content to learn more about your course, and attend events that can equip you with important skills to succeed in your student life–all features to get prepped up and ready for college. Sign up here!

What is College in the Philippines?
College offers a wide number of specialized courses in the sciences, liberal arts, business, and many other fields. Aside from being one of the primary job requirements when looking for a job, a college degree opens greater career opportunities compared to non-graduates. Higher job positions require higher eligibility criteria, and a college degree offers you more flexibility in where you choose to work. Not sure which college degree is right for you? Answer this quiz to find out!
While not all degrees offer a direct route to a particular job (e.g. philosophy, political science, or social sciences), many programs are created with a more specific career path in mind like those in education and engineering. Unlike SHS programs that you can complete within two years, a college degree usually takes four to five years.
Now that we're done with the academic specifics, here's what sets college apart from senior high school when it comes to student lifestyle and other extracurricular activities:

Campus Life: What's the difference?
Dorm Life
For many college students, dorm life is a big part of transitioning from senior high to college. It allows you to move from living at home with your family into becoming independent as an adult. Taking your first steps into the "real world" can be both exciting and challenging for college students. From meeting new people, organizing your dorm room to hearing horror stories, dorm life is a whole new experience that can teach you valuable life skills you may not learn inside the classroom.
Social life
Since college offers different degree programs, magkakaroon ka ng chance to meet different types of people from different fields. This can give you a broader perspective about life. The friends you make in college might even become some of your best friends for life!
Money
Being broke is one of the most common stereotypes about college students. But it doesn't have to be that way. In fact, you can get reliable jobs to support your studies and gain job experience even while studying in college.
You don't even have to look that far! Inside the campus, you can try working as a student assistant. You can also apply for scholarships offered by college orgs. Pwede ka rin makakuha ng extra allowance by helping out a fellow student through tutor services. Basta tapos ka nang gumawa ng sarili mong modules, marami kang pwedeng pagkakitaan. Check out these side hustles!
Time management
In college, you'll have more independence than when you were in senior high school. But here's the catch: you'll also need to shoulder more responsibilities. In college, you'll have the freedom to choose your class schedule. College students often have vacant hours in between classes that can run throughout the day. Some schools even have classes late in the evening!
To make your college transition easier, create a weekly calendar that outlines all of your to-dos so you can keep track of your day-to-day activities and prevent last-minute cramming (which is very common among college students by the way).


Knowing what's ahead of you is winning half the battle. Moving from senior high to high school is no easy feat, but it's all part of the process. Be excited! Learning the ins and outs of college life is what makes the journey more fun and worthwhile. Plus, kasama mo naman ang Bukas!
Do you need help in choosing the right college program for you? Wag kang mag-alala because we've got lots of resources to help guide your decision. Take a quiz and search through hundreds of courses and schools to find the right match for you. Nasa Gabay 'yan lahat!
Learn more about how we make education affordable for thousands of Filipino students like you. Apply for a tuition installment plan or download the Bukas app on Google Play! Kung gusto mo maging updated with our latest content and updates, you can connect with us on Facebook or reach us anytime via emai

Written by: Karl Nucum