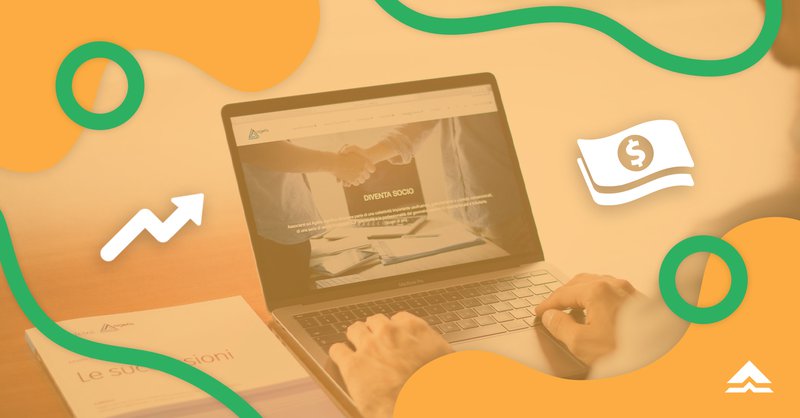 Ikaw ba ay graduate ng business o may planong kumuha ng business courses? Alam mo bang napakaraming trabaho ang pwede mong pagpilian in the future? Yes, you read that right!
Business majors develop many valuable skills and knowledge in different areas, giving them the opportunity to take on roles in various fields. Here are some of the possible careers you might want to consider if you are a business major:

1. Financial Manager
Average salary: ₱550,000/year
Bilang isang financial manager, it is your job to oversee an organization's financial health. Financial managers generally supervise important functions like monitoring cash flow, determining profitability, managing expenses, and producing financial reports.
Tasks:
Prepare financial statements and forecasts
Monitor the financial information of a company or organization to ensure that everything is in place and meets legal requirements
Supervise and manage employees involved in financial reporting and budgeting
Assess the organization's financial reports and seek ways to reduce costs
Analyze market trends to find opportunities for expansion or profit boost
Provide sound financial advice and strategies for the company

2. Accountant
Average salary: ₱304,855/year
Accountants are generally responsible for keeping and interpreting financial records. They record transactions, document and analyze data, perform financial audits, assist with budgets and financial forecasting, as well as compute and process taxes.
Bilang isang accountant, pwede kang magtrabaho as a private accountant for individual clients or for larger businesses and organizations.
Tasks:
Monitor budgets, income, and expenditures of a company/organization/client
Prepare accounts and tax returns
Audit and analyze financial performance
Keeping account books and systems up to date
Generate financial forecasting and risk analysis
Advice on how to reduce costs and increase profits
Ensure that financial statements and records comply with laws and regulations

3. Marketing Manager
Average salary: ₱667,241/year
Hilig mo ba ang pagnenegosyo? Do you find it easy to start building relationships with other people? Do you love influencing and persuading others in business? Baka marketing career ang para sa'yo!
Bilang isang Marketing manager, you will play a crucial role in helping a business in promoting and selling their products to its customers. Your main duties include identifying the target market, creating demand for the organization's product or service, monitoring market trends, and more!
Tasks:
Develop marketing plans or strategies based on the organizational goals
Coordinate and direct marketing activities to promote products or services
Organize marketing campaigns and activities
Estimate costs and potential sales to project marketing needs
Evaluate the success of marketing campaigns and strategies
Develop pricing strategies to meet market demand and organizational objectives

4. Real Estate Agent
Average salary: ₱750,000/year
Real estate agents generally assist clients in buying, selling, and renting properties. Their main tasks include generating leads, counseling clients on market conditions, developing competitive market prices, as well as processing legal requirements in purchasing a real estate property for their client.
A real estate agent typically does similar work to a real estate broker. However, brokers are licensed professionals and they can open and start their own real estate businesses. Para maging isang ganap na licensed broker, kailangan mo munang maipasa ang Real Estate Brokers Licensure Examination galing sa Professional Regulation Commission o PRC.
Tasks:
Generate client leads to buy, sell, and rent a property
Provide counseling on clients on market conditions, prices, and mortgages
Provide clients with a detailed list of real estate sale properties
Show properties to potential buyers and renters
Facilitate negotiations between buyers and sellers
Review purchase contracts to ensure terms are met

5. Business Development Specialist
Average salary: ₱318,000/year
Business Development Specialists are responsible for identifying opportunities for business growth and creating effective marketing strategies. Some of the main responsibilities of a Business Development Specialist involve doing market research, managing financial statements, as well as developing and maintaining client relationships.
Para magtagumpay sa propesyon na ito, you must be able to work independently while still having the skills to work as a part of a team.
Tasks:
Help analyze and expand business operations towards a sustainable growth
Evaluate and improve marketing and branding strategies
Perform competitor analysis
Develop a strong client and industry partnership for the organization
Negotiate and close business deals
Assess and advise on potential joint ventures, mergers, and acquisitions

6. Market Research Analyst
Average salary: ₱589,131/year
If you are someone who loves doing research work, magugustuhan mo ang trabaho ng isang Market Research Analyst! Market research analysts help companies and organizations understand what products or services people want and how much they are willing to pay for them. They do this through conducting research, surveys, and interviews. Ultimately, their job is to help companies decide how to shape, advertise, and market their products and services.
Bilang isang Market Research Analyst, pwede kang magtrabaho sa mga consulting firms, marketing agencies, at consumer and product firms.
Tasks:
Devise, conduct, and evaluate various data collection methods, such as surveys, focus groups, questionnaires, and opinion polls
Analyze data using statistical software
Present their findings to the company or clients through charts, graphs, and other visual means
Help the company make ​informed decisions about product introductions, modifications, and marketing campaigns
Measure effectiveness of marketing programs and strategies


When choosing your career path, it's best to consider all aspects including your strengths, interests, and what that career could offer you in the future. If you are still uncertain about whether or not you're fit for a business career, you can ask yourself these 4 questions or read more about these cool business courses. Good luck with whatever you decide!
Learn more about how we make education affordable for thousands of Filipino students like you. Download the Bukas app on Google Play today! Kung gusto mo maging updated with our latest content and updates, you can connect with us on Facebook or reach us any time via email!

Written by: Karl Nicole Nucum