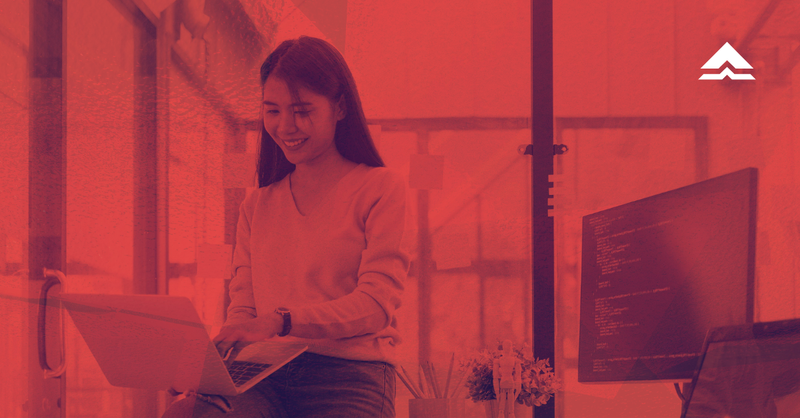 Gone are the days when one course in college can single-handedly determine the career you will have in the future. If you picked out the program in line with the job of your dreams, good for you! But if you're one of those students (or fresh graduates) who realized they want a different career path a little later down the road, don't worry.
You aren't stuck for life. You may just need a reroute plan.
For aspiring software engineers, this plan almost always includes joining a bootcamp. The big question is, which one? With tons of coding bootcamps available nowadays, finding the great ones worth taking can be hard work. It can't be all the same.
Avion School, a Philippine-based tech startup and online learning platform launched in 2020, takes up the challenge in providing coding bootcamps that aren't just great on paper but will hopefully bridge the gap between local tech talents and global engineering opportunities. Can you imagine the Philippines as an engineering hub? Avion can!
Here's how they envision it happening, starting with their online coding bootcamps.

Diverse batch of students you can collaborate and connect with
In his interview with Pinoytechclub.com, Avion School CEO and co-founder Victor Rivera offers reassurance for aspiring software engineers who may be hesitant to try their hand in coding, "There are no background requirements—we tell all people that they can make it as a software engineer. We are looking for all ages who are willing to learn."
True enough, every batch at Avion attracts students from different backgrounds. From non-computing degree students, career shifters to already software engineers, there is a space for everyone.
What's great about Avion School?
As long as you're 18 years old and are willing to learn, you're welcome to apply! Even without a college degree or any coding experience.

Strong curriculum you can actually learn and apply
Can you really be a software engineer in only 12 weeks? The short answer is yes. The longer answer is a rigorous curriculum that will teach you how to work as an engineer, not just how to write basic code. This means being equipped with the technical skills you need for a career in tech and the soft skills you need to thrive in it. If you're looking to build your own startup, you can do that, too!
Here's what you will learn at Avion's coding bootcamp:
Web development fundamentals
Front-end development with Javascript
Back-end development with Ruby
Career placement support
What's great about Avion School?
Group projects and pair programming are a thing! These train students to work well in development teams like they would once they get hired.

Career support you can be confident about
Unlike other short course programs that end after the lectures do, Avion School bootcamp goes beyond the classes. The goal isn't just to learn highly in-demand technical skills, but to become quality workers ready for employment after bootcamp.
Trust that Avion has your back through resume reviews, career consultations, and even job referrals. This gives you confidence that helping you land a job is not just an afterthought. It's the end goal.
What's great about Avion School?
Thanks to its growing list of partners, Avion School graduates get access to networking opportunities and fast-tracked interview processes in reputable tech companies like Xendit, Kalibrr, and Expedock.

Flexible tuition payment options you won't worry about
Starting a career in software engineering, like joining a coding bootcamp, comes with a price. Just like any four-year college education. Except Avion School makes sure it's a price you can afford. Depending on your financial capacity, you can choose to pay a one-time fixed payment of Php 80,000 during enrollment or nothing at all… until after you're hired. Yes, you read that right.
With the Income Share Agreement (ISA), students have the option to pay tuition only after they land the job. How's that for Avion's confidence in their students? Simply put, if you choose the ISA option, you'll be paying back tuition later on with 17% of your future monthly salary for two years. Not bad for an investment, right
What's great about Avion School?
Avion School joins the growing list of Bukas partner schools! Aside from the payment options above, you can also apply for a Bukas tuition installment plan to pay for your bootcamp enrollment fees. If interested, you can check out our recent partnership here.

Online classes you can fit in your schedule
Last but not least, starting a career in tech is also a matter of timing and commitment. While you can definitely expect the bootcamp to be jam packed and take up a big chunk of your time, you have the liberty of choosing a schedule that works for you. Can you commit on weekends? Does it fit into your day? What learning pace is better for you?
Depending on your preferred schedule, the online coding bootcamp can be completed in as early as 2 months or can be stretched up to 5 months.
Full time
Duration: 12 weeks
Schedule: Mondays to Fridays (9 AM to 6 PM)
Part-time
Duration: 24 weeks
Schedule: Mondays to Fridays (7 PM to 9 PM) & Saturdays (9 AM to 1 PM)
What's great about Avion School?
Avion School runs multiple bootcamps every year. So you don't have to worry about catching the next one until you're ready! To learn more about the upcoming bootcamp schedules, check out Avion's official Facebook page.


If we want to train great software engineers in the country, great coding bootcamps must be affordable and accessible. Together with Avion School and Bukas, we can make that happen. Building a tech career from scratch, regardless of your background, is not impossible. Who knows, the first step might just be joining the next coding bootcamp.
Learn more about how we make education affordable for thousands of Filipino students like you. Download the Bukas app on Google Play today! Kung gusto mo maging updated with our latest content and updates, you can connect with us on Facebook or reach us anytime via email!