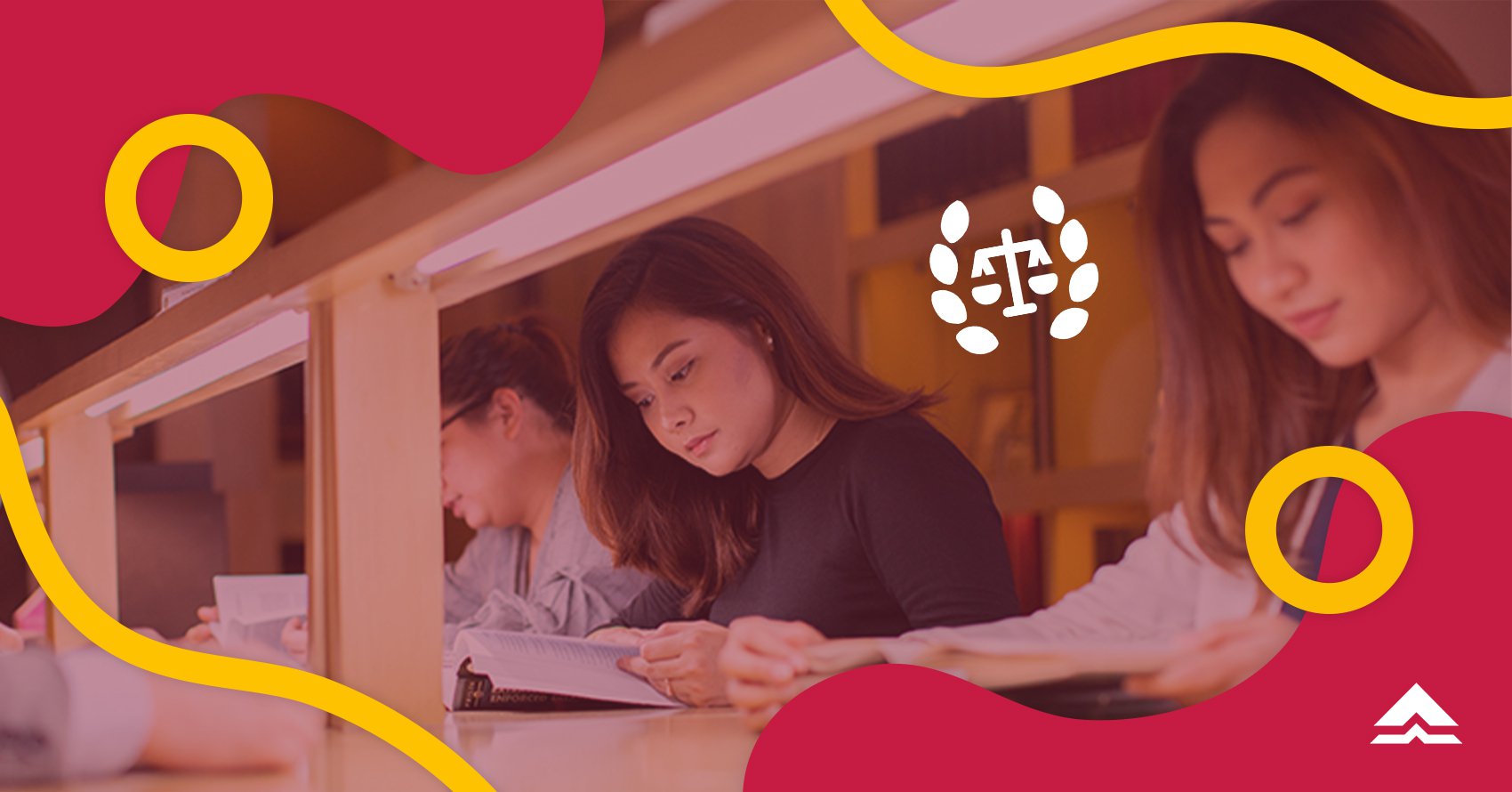 A legal career is one of the most taxing jobs to prepare for. And rightly so, since professionals in the legal field pledge to serve justice (literally) in any given case. Whether in a private or public institution, they make sure that power isn't abused, and that every person is treated fairly under the law.
If it's your dream to pursue a career in law, it's important to suit up with the basics. Balance the scales of justice by mastering these 5 essential law skills:

1. Research and Analytical Skills
Whether you're a lawyer or a member of a legal team, you need to know everything about your case first. Researching useful information kagaya ng case records, laws, and other important details can make or break your case. Logical reasoning and analysis are also needed to see how different pieces of information fit together for your advantage. Tandaan, a well-defended case is a well-researched case. Do your homework.
What you can do to improve your research and analytical skills:

2. Written Communication Skills
Research and analysis should be accompanied by written communication skills. Legal writing is a specific kind of writing that you need for any career in law. Depending on your job, you'll be asked to write contracts, incident reports, letters, caseloads, and caseworks among other documents.
What you can do to improve your written communication skills:
Proofread everything you write before submitting papers in any of your classes.
Allot some time each day to write. Writing is a muscle and an intuition that you can practice. Learning legal jargons helps too!

3. Public Speaking Skills
It's one thing to prepare and do legal research, even write it in paper. It's another to know how to present it in front of the judge or jury. Public speaking skills include bringing out your confidence, conviction, and sensitivity as a speaker. In the legal field, maaaring makarinig ka ng mga salungat na impormasyon, ebidensya, o opinyon. That's why it's important to know how to communicate clearly and speak with persuasion.
What you can do to improve your public speaking skills:
Take your mock cases or debates in class seriously. Recite as you would in an actual court setting.
Master the art of persuasion with these 7 steps.

4. Social Awareness
In the legal field, you might get too caught up in your work. While time and attention to your client's needs is a priority, importante ring alam mo ang mga news and developments sa paligid mo. Makakatulong ito sa trabaho mo. Your knowledge and skills on law can be enriched even more by your knowledge on history, culture and international relations.
What you can do to improve your social awareness:
Panoorin ang balita sa TV o sa youtube!
Read books and other materials aside from your school readings.

5. Client Service
Legal professions are service-oriented in nature. You have to serve your client's needs to the best of your resources and abilities. The legal field may seem technical and stiff at the surface. But working with clients is a crucial part of it. It's important to approach them with a professional attitude and compassion too, lalo na't iba-iba ang cases and legal needs nila.
What you can do to improve your client service:
Communicate your expectations when working with a group. This fosters a good working relationship for your team.
Learn how to take constructive feedback. You'll get a lot of this in the legal field.


Mastering these essential legal skills can't be learned overnight. It takes time, hard work, and experience to build and master them. By investing in your education, you can make it happen.
We know that readings, recitations, and exams in law school can be stressful, but paying for your studies doesn't have to be. For that, Bukas can cover up to 100% of your tuition and other school fees, while you pay us back in low monthly installments. Andito kami para sa'yo, mula pre-law hanggang sa pagtatapos mo ng law school!
Learn more about how we make education affordable for thousands of Filipino students like you. Download the Bukas app on Google Play today! Kung gusto mo maging updated with our latest content and updates, you can connect with us on Facebook or reach us anytime via email!

Written by: Bea Salcedo