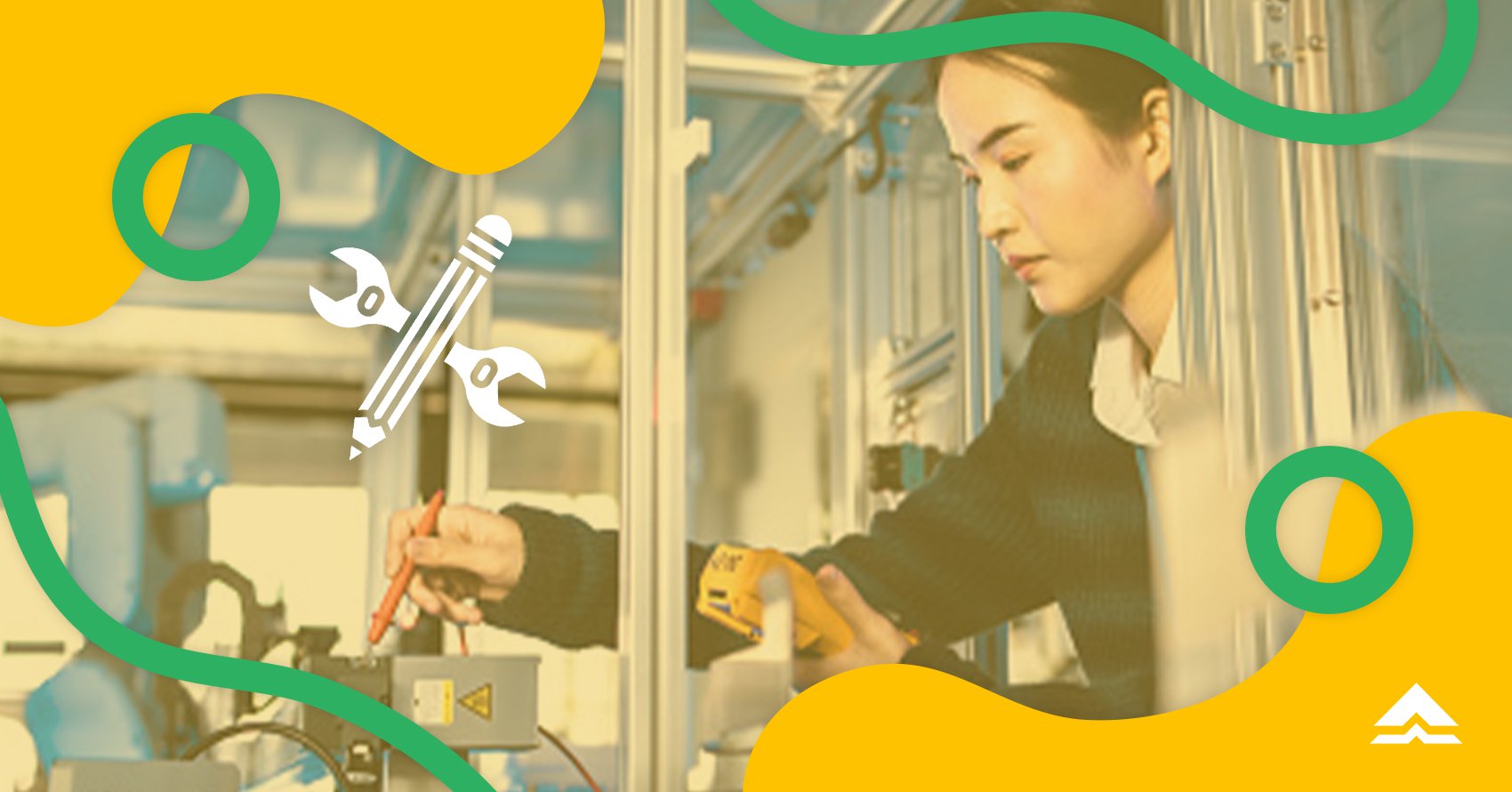 Engineers use theory and design to create innovative systems and structures in society. Through their work, they're able to engineer society towards a better and brighter future. That's why it's crucial to have the right skills for the job.
Preparation may be a bit confusing since there are many fields of engineering. Kahit ano pang engineering field ang plano mong pasukin, you'll need the basics. Here are 6 essential engineering skills you need to thrive in the job:

1. Computer Science Skills
Computer science is all about knowing how to solve software issues. Computer science skills will equip you with knowledge on programming languages, operating systems, and databases. Think of these as the building blocks of engineering!
Tips to develop your computer science skills:

2. Problem Solving
Engineering uses math and science to create innovative machines. To do this, you'll need to define the problem, analyze the situation, and brainstorm for solutions. Problem solving skills help you come up with creative yet functional solutions to otherwise impossible situations. In other words, a good problem solver isn't afraid to think outside the box!
Tips to develop your problem solving:
Do brain exercises by playing strategy games like Sudoku, Chess, and Go.
Have an idea notebook where you can jot down anything that comes to mind. Remember, there are no 'wrong' ideas!

3. Structural Analysis
Structural analysis is a skill used to analyze a given structure, kagaya ng building o kalsada. There's a lot of theory that goes into engineering, but that's what makes the job of an engineer crucial in any project. You need this in order to prevent structural issues, and predict successful outputs. It's time to hit the textbooks.
Tips to develop your structural analysis skills:

4. Data and Computer Modeling
Data and computer modeling is a skill that goes hand-in-hand with structural analysis. You've got the theory to analyze a situation, what now? Simulation. In other words, it's time to test it out. Thanks to data and computer modeling you can test something out, like an app or a transportation system, without wasting resources or risking lives.
Tips to develop your data and computer modeling skills:
Pay attention to your Research and English classes. They'll teach you how to organize information and make logical connections.
Learn how to use data modeling tools.

5. Teamwork
Engineers never work alone. Collaboration is what makes an engineer's ideas come to life. Maraming klase ng engineering, mula structural hanggang biomedical engineering. Engineers work with people from different fields like construction, research, medicine, and technology. That's why it's important to be able to work well with others.
Tips to develop your teamwork:

6. Project Management
Since engineers work with a team, you also need to know how to manage time, people, and finances all at the same time. Aside from making a plan, you need to communicate that plan to your entire team. This includes discussing the goals, developments, and setbacks of the project as it's being executed.
Tips to develop your project management:
Get organized. You can start by using management apps to organize your homework, classes, and other activities.
Volunteer to lead in your next group work in school.


Being an engineer is challenging, pero hindi imposible. Take the first step by studying it in college! Pursue your engineering degree by applying for a Bukas tuition installment plan. Bukas can cover up to 100% of your tuition and other school fees, while you pay us back in low monthly installments. We're here to help make your dreams of becoming a certified engineer become a reality!
Learn more about how we make education affordable for thousands of Filipino students like you. Download the Bukas app on Google Play today! Kung gusto mo maging updated with our latest content and updates, you can connect with us on Facebook or reach us anytime via email!

Written by: Bea Salcedo