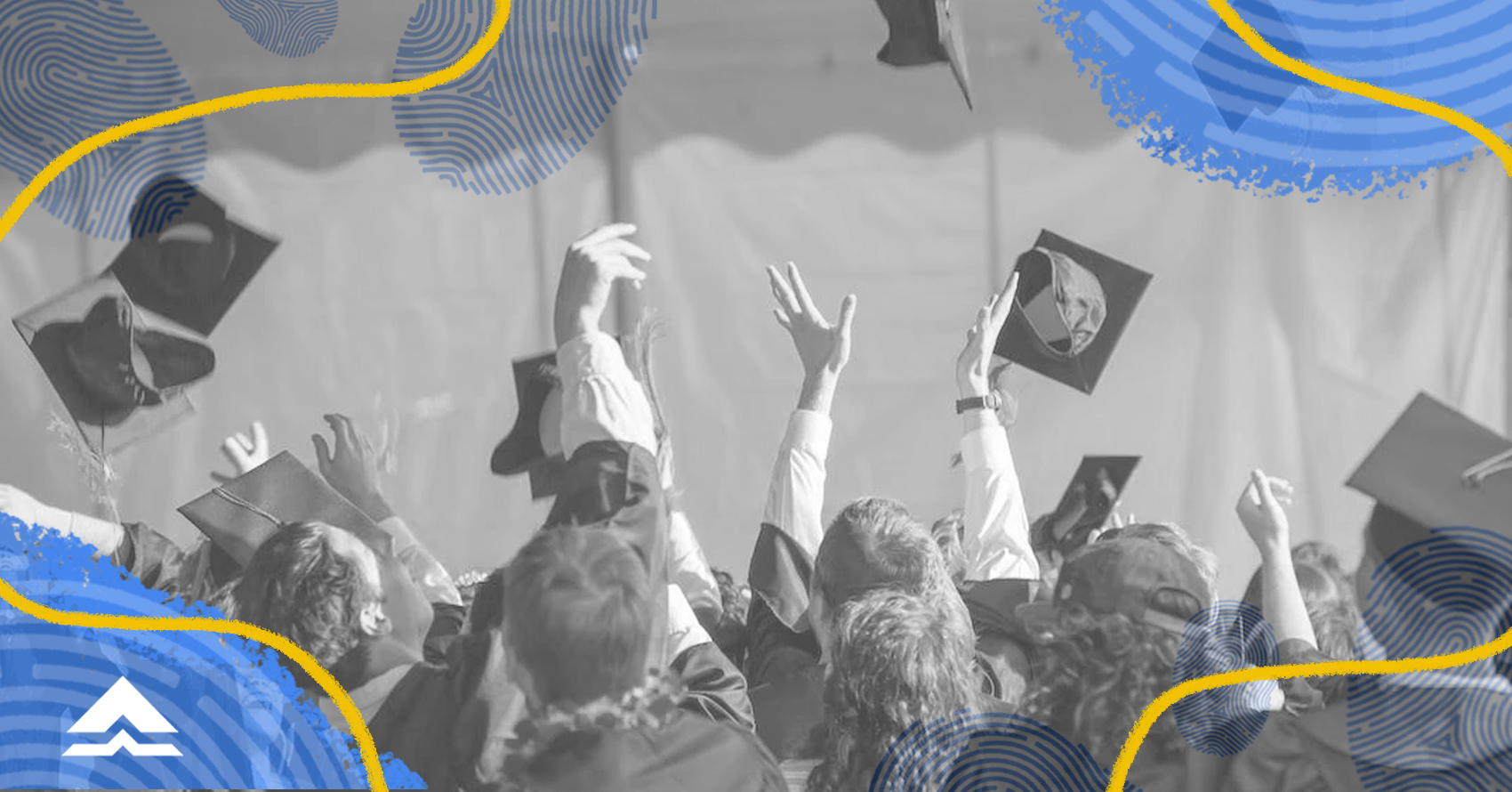 After a long time of attending classes online, it's exciting to be back onsite again! From extracurricular activities to hanging out with friends. There are many things you want to do with so little time. We get it. Having done almost everything online for a few years, there's that FOMO or fear of missing out—that you've missed out on campus life.
But remember, iba't iba ang karanasan at kwento ng bawat estudyante sa kolehiyo. That said, here are seven ways to help you make the most out of your college experience.

1. Join an org
Joining orgs is a big part of college life, and there are many to choose from. Mula academic orgs to performing arts orgs. Are you into hiking, writing, business, or dancing? Kahit ano pa ang hilig mo, may org para diyan! Get involved in a community of people who share the same interests as you. When you join orgs, you also learn new skills and gain different experiences like organizing events, handling logistics, and more. Overall, joining orgs will help you discover the things you like (or don't like) doing. Hindi ba't kasama yun sa pag-aaral?

2. Sign up as a volunteer
May mga orgs o mga proyekto na nakakatulong sa isang komunidad o adbokasiya. As a volunteer, you'll help in organizing events, coming up with campaigns, and spreading the word about an important cause. Volunteering also helps you know more about the world outside of school. Kasama dito ang mga social issues kagaya ng human rights, taking care of the environment, mental health awareness, at iba pa. If you advocate for something, or simply want to learn and be more involved in one, volunteering is the way to go.

3. Watch cultural shows
Maraming gimik ang mga universities, including cultural shows on campus. Be on the lookout for school plays, dance concerts, orchestra concerts, film viewings—all things related to art and culture. Watching shows like these is a nice break from the hustle of acads. It's even more fun when you get to watch your friends or batchmates perform in a show. After all, it's a way of learning while having fun. So relax, unwind, and enjoy the show. Malay mo, pwede ka ring sumali sa mga production in the future!

4. Support your school's sports teams
Champion that school spirit by supporting your school athletes! Watch sports competitions and exhibitions joined by the campus teams. This is where students come together to cheer, and sometimes, get upset (pun intended) in a game. Watching a game can be a rewarding experience, lalo na kung competitive ka. Wear your campus colors, sing the school anthem, and get ready to cheer for your favorite team! It's all part of your college experience.

5. Get to know your blockmates
Ang mga blockmates mo ang magiging unang barkada mo sa kolehiyo, especially since you're in the same classes. You're in the same course, with the same schedule, and overall in the same boat. Get to know them by studying together and helping one another when you don't understand something in class. Sila ang mga karamay mo during difficult exams and challenging profs. Who knows, you might just meet some of your lifelong friends in college.

6. Take classes not just for the sake of grades
When enlisting in classes, it's tempting to sign up for those with the "easy" professors. Or subjects where you are sure to get a high grade. But sometimes, you learn more from the challenging ones, both subjects and professors. Why not take fun or creative classes too? These may be classes outside your usual subjects. Depending on the school, there are classes you can take on foreign language, music, and creative writing among others. This will help you think outside the box because you see things from a different perspective. Learning, after all, comes when you try things outside your comfort zone.

7. Budget your time and money
When you think of maximizing your college experience, budgeting is the last thing you'd think of. But when you go all out with your time and money, nauubusan ka rin ng oras at pera para sa mga ibang bagay. So spend your time wisely by making a schedule for studying, balancing it with rest and having fun too. Practically, this helps you remember things you have to do in school or with your friends and family. Budget your money to avoid overspending too. A golden rule for spending your time and money is to consider quality over quantity.


Paano mo nga ba masusulit ang iyong college experience? Walang isang tamang paraan para maranasan ang kolehiyo. Don't get stuck in the FOMO and live out the college experience you've always been dreaming of. Kahit ano pa ang itsura ng iyong college experience, kasama mo ang Bukas sa pag-aaral mo!
Learn more about Bukas and how we make education affordable for thousands of Filipino students like you. Apply for a tuition installment plan in your upcoming enrollment, and join our growing community for more tips and advice about all things student life. A brighter future awaits. Sa'yo ang Bukas!

Written by: Bea Salcedo