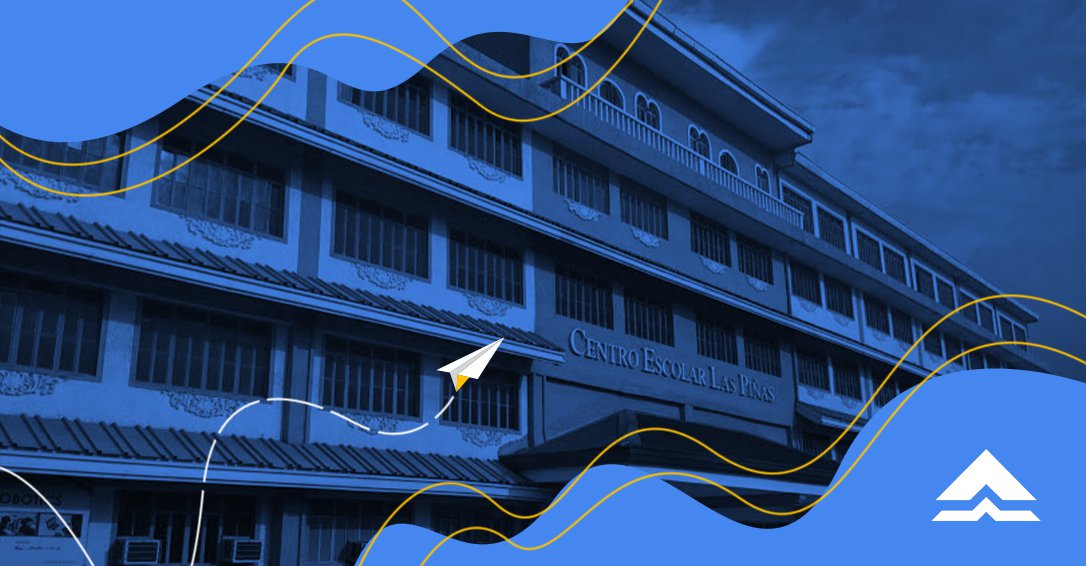 Aspiring Escolarian? The Centro Escolar University's expansion to different locations in Metro Manila means more educational opportunities for students who aim to study in an established university. And with Centro Escolar Las Piñas (CELP) latest partnership with Bukas, more students can look forward to a brighter future for themselves.
The Centro Escolar Las Piñas (CELP) formerly known as Las Piñas College was acquired by Centro Escolar University. Apart from the prestige brought by the name CEU, it has made sure that CELP carries out the University's mark of excellence & rigor of science it is known for.
You can dream big at CELP by applying for a Bukas Plan.
What is a Bukas tuition installment plan?
A Bukas tuition installment plan is an affordable and flexible way to pay for your tuition at CELP. Bukas can cover 100% of your tuition for the semester and pay it in 12 monthly installments.
There is a flat interest rate of 1.5% per month and a one-time service fee of 3%, so keep those in mind. For instance, you need Php 40,000 for your tuition this coming semester. With Bukas, you only have to pay Php 4,034 per month for 12 months.
Why apply for a Bukas tuition installment plan?
There are a lot of reasons why student loans are worth considering these days. For one, it allows for more flexible tuition payments. You can pay your tuition for the semester up to 12 months or less through Bukas. When you pay earlier, you don't need to worry about pre-termination charges because there are none. Instead, there's a chance that you can earn rebates!
Another good thing about Bukas is that you can apply for multiple tuition installments provided that you're a good borrower. This can cover your current semester's tuition and the coming semester's tuition too.
It's also easy to apply for a Bukas tuition installment plan. Bukas offers a fully online process to make it easy, convenient, and safe for you. Make sure to have all the complete and correct requirements and documents ready, and follow these five easy steps:
Step 1: Download the Bukas app or go to app.bukas.ph/register to register and complete your profile.
Step 2: Fill out and submit the application form. Within 2-3 working days, the team will contact you via SMS or email regarding your application's status. There may be additional information asked from you, so make sure to complete these immediately to avoid delays to your application.
Step 3: Once approved, log in to your Bukas account and confirm your application.
Step 4: Upon confirmation, Bukas will deposit your full amount directly to CELP. You'll receive an SMS once it's disbursed and it will also reflect on your Bukas account after 1-2 working days.
Step 5: Study hard and pay your Bukas monthly dues on time at any of our payment partners.
Tip: Take clear photos of your requirements and make sure to have a strong WiFi signal to ensure that your application gets processed and approved immediately. We also have a guide to help lessen delays to your application.
Your choice, your future, your move
What started off as nursing school grew to a university that offers basic education, undergraduate, and graduate programs to students within the area. CELP's state-of-the-art facilities and teaching methods equip students with the skills and knowledge to pursue the future of their choice. And that future begins at CELP.
Learn more about how we make education affordable for thousands of Filipino students like you. Download the Bukas app on Google Play today! If you want to be updated with our latest content and updates, you can connect with us on Facebook or reach us anytime via email!