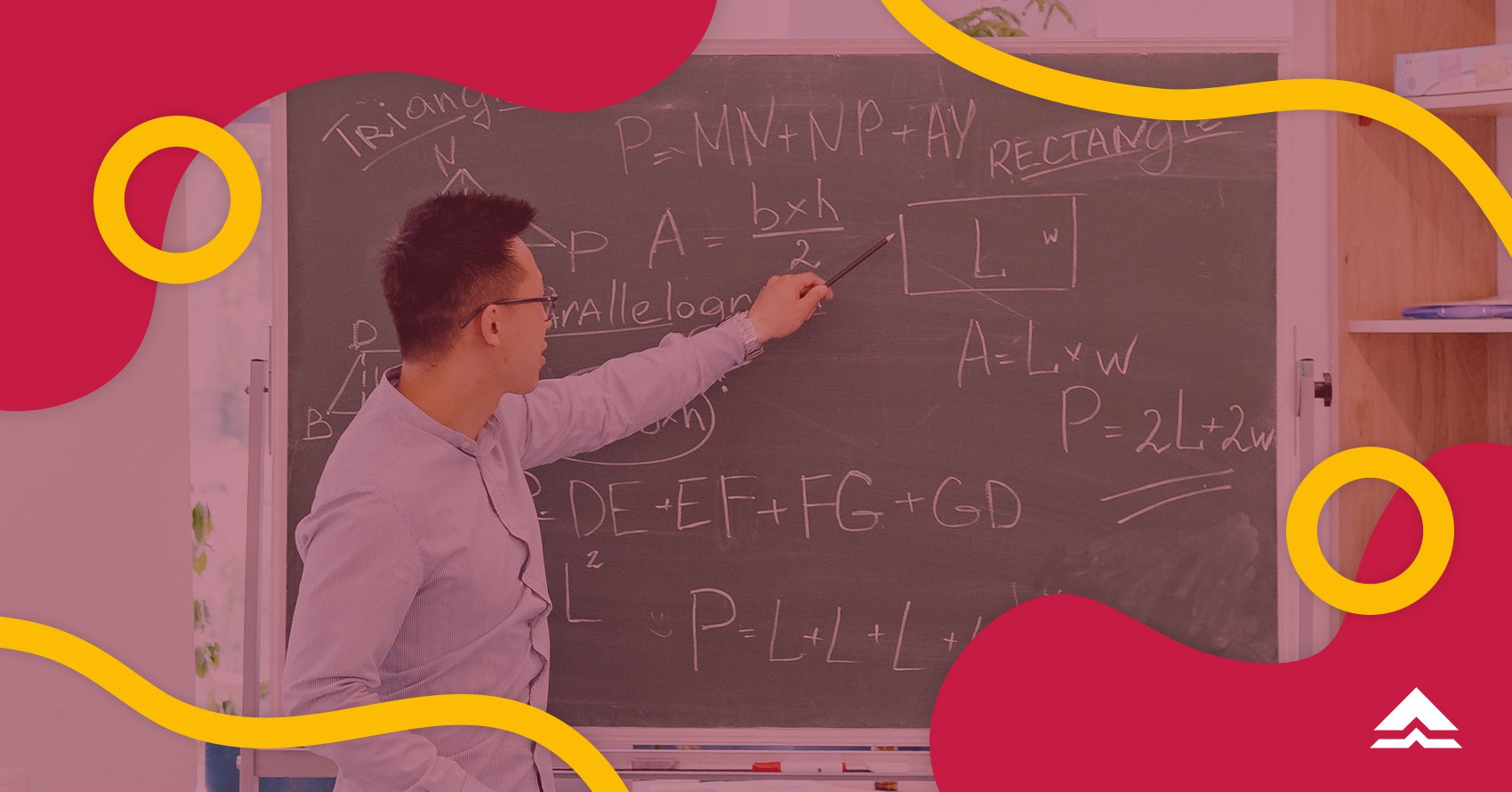 As a student, you only see your teachers show up to class and give their lectures. But there are many stages you need to go through before becoming a teacher. After all, you're preparing students to be job-ready and overall life-ready when they graduate.
Like any other pursuit, being an educator takes dedication and knowing what you have to do to get there. That said, here's a guide to walk you through the things you need to know before becoming a teacher.

Knowing your course options
Preparing for a teaching profession starts before you step foot in college. First things first, you need to decide which education-related course to take. Different teaching jobs require different degrees.
It's important to choose a course that's aligned with the specific group of students you want to teach (students with special needs, pre-school, college). You also need to think about the subjects you want to handle (Math, Science, English) in the future. You can even consider taking a course that leads to a corporate "teaching" setting!
To give you an idea, here are some education courses you can take:
Bachelor of Elementary Education Major in Special Education
Bachelor in Secondary Education Major in English
Bachelor of Elementary Education Major in Preschool Education
To learn more about your possible education courses, check out this helpful article: 5 Education Courses You Can Take If You Want To Become A Teacher

Choosing a school that offers your course
You'll need to choose a school that offers your preferred education course, too. The good news is that there are many schools to choose from. If you want to find 'the one,' you need to consider a few things.
Alamin ang budget sa tuition at living expenses, especially if you're planning to study at a school outside your home town. If your goal is to teach in an educational institution, it's wise to consider the schools that top the Licensure Examinations for Teachers (LET).
Check out some of our Bukas partner schools that can prepare you for a teaching career:
Tip: Our handy course search tool can match you with the school and course na pasok sa budget mo!

Taking the licensure exams for teachers
Bago maging opisyal na guro, kailangan mo muna pumasa sa Licensure Examinations for Teachers (LET). The LET is held twice a year, so you have those chances to get qualifying marks. Applications open four months before your chosen exam date, and closes two months before the exam date.Remember to check the exam schedules, submit the requirements, register online, and pay the examination fee of Php 900.00 before taking the exam. Good luck!

Exploring career options for Education graduates
Bilang guro, you have a role in training the next generation of lawyers, architects, and other professionals in society. Alam mo bang hindi limited sa classroom ang career options mo? Companies and government institutions, for example, need people who can lead training and development programs for employees. Learning after all, is a lifelong process mula bata hanggang sa pagtanda!
As an Education graduate you can work as an:
Online English as a Second Language (ESL) Teacher
Curriculum Developer
Private Tutor
To learn more about these careers, check out this helpful article: 5 Careers You Can Pursue With An Education Degree

Skills you'll need in the Education field
Teaching requires other important skills aside from speaking and making lesson plans. Meron ring mga teaching skills na hindi tinuturo sa eskwelahan kagaya ng emotional intelligence- skills that are important but are built over time. Since you'll be dealing with different students and personalities in school, you'll need a diverse skill set.
Stay on top of the Education field by learning these skills:
Coaching Skills
Information and Technology Literacy
Conflict Management
To learn how you can develop these skills, read this article: Train The Next Generation of Students With These A+ Teaching Skills


Ang Bukas mo, sigurado sa Education! Start building your future with Bukas by applying for a tuition installment plan. We can cover up to 100% of your tuition and other school fees while you pay us back in low monthly installments. Andito kami to cheer you on as you study in your dream school, and eventually when you become a licensed teacher!
Learn more about how we make education affordable for thousands of Filipino students like you. Download the Bukas app on Google Play today! Kung gusto mo maging updated with our latest content and updates, you can connect with us on Facebook or reach us anytime via email!

Written by: Bea Salcedo