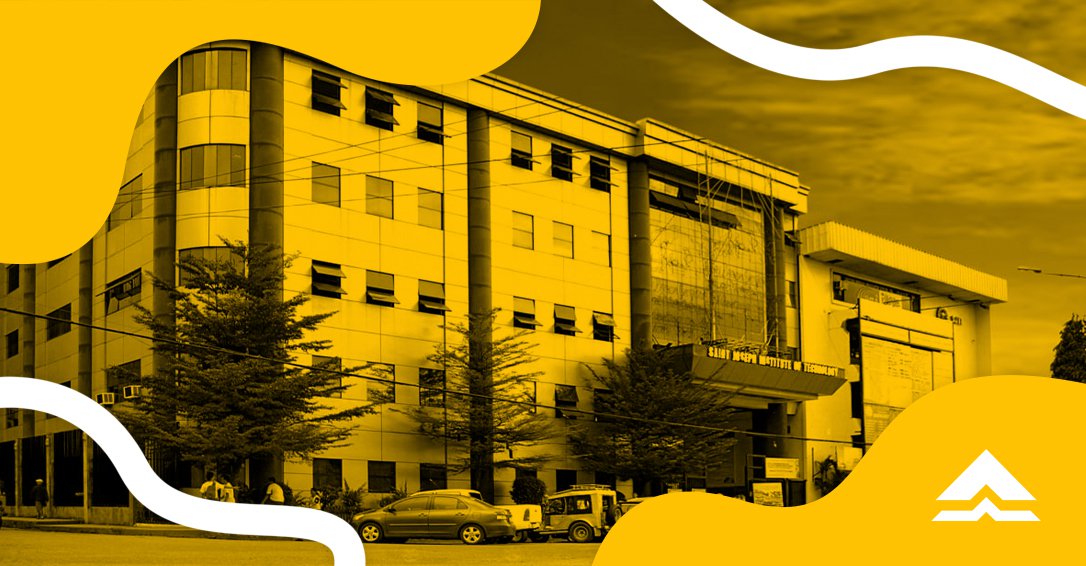 Driven by the desire to promote education as the means to progress and improve the quality of life of the underprivileged, the founder of Saint Joseph Institute of Technology (SJIT) founded the school in 1971 with a few typewriters and sewing machines in a rented two-story building.
Fast forward to today and the institute has grown to provide the youth of Butuan City and its neighboring provinces with basic education, senior high school, and college with courses ranging from business, maritime, criminal justice, architecture, and more. SJIT is one of the well-known educational institutions in the region. The institute continues to improve its facilities and make education affordable and accessible to future Josephians.
And with Bukas, more students can pursue their dream courses at SJIT. The second term of the second semester starts on March 28, 2022, so you still have ample time to apply for a Bukas tuition installment plan.
Bukas is an affordable way to grow at SJIT
A Bukas tuition installment plan, or simply a student loan, is an affordable and flexible way to pay for your tuition at SJIT. Bukas can cover 100% of your tuition for the semester and pay it in 12 monthly installments or less. Take note that there is a flat interest rate of 1.25% per month. For instance, you need Php 25,000 for your tuition this coming semester. With Bukas, you only have to pay Php 2,396 per month for 12 months.
Now that's one way of making your education affordable at SJIT!
Why apply for a Bukas tuition installment plan?
Student loans are worth considering these days. For one, you can better manage your finances. Since you can pay for your tuition for the semester for up to 12 months, you can better budget your monthly finances while studying. What's also good about a Bukas tuition plan is that you can pay earlier without having to worry about pre-termination charges because there are none. Instead, there's a chance that you can even earn rebates!
There's also a chance for you to apply for multiple tuition installments. Maintain a good borrower standing and you can cover your tuition from freshman year to graduation!
How to apply for a Bukas tuition installment plan?
Bukas made it easy, convenient, and safe for you to apply for a tuition installment plan by making the process fully online. Make sure to have all the complete and correct requirements and documents ready, and follow these five easy steps:
Step 1: Go to app.bukas.ph/register to register and complete your profile. You can also create your profile by downloading the Bukas app.
Step 2: Fill out and submit the application form. The team will contact you via SMS or email within 2-3 working days regarding your application's status. Revisions may be asked from you, so make sure to complete these immediately so your application can be processed already.
Step 3: Once approved, log in to your Bukas account and confirm your tuition installment plan.
Step 4: Bukas will deposit your full amount directly to SJIT once approved. Once disbursed, you will be alerted via SMS and it will also reflect on your Bukas account after 1-2 working days.
Step 5: Study hard and pay your Bukas monthly dues on time at any of our 8,000 payment partners.
Tip: Take clear photos of your requirements and make sure to have a strong WiFi signal to ensure that your documents are properly uploaded. We also have a guide to help you avoid delays to your application.
Onward to a brighter future
There are various fields offered by the institute that open opportunities to future SJIT students. The institute is actually known for its Maritime Academy, which you can learn more about in their publication, LAYAG. The institute also offers graduate programs for those who wish to pursue further studies.
One thing is for sure. SJIT will continue providing students the venue to grow into their field of choice. And with Bukas, it is easier to achieve a brighter future at SJIT!
Learn more about how we make education affordable for thousands of Filipino students like you. Download the Bukas app on Google Play today! If you want to be updated with our latest content and updates, you can connect with us on Facebook or reach us anytime via email!