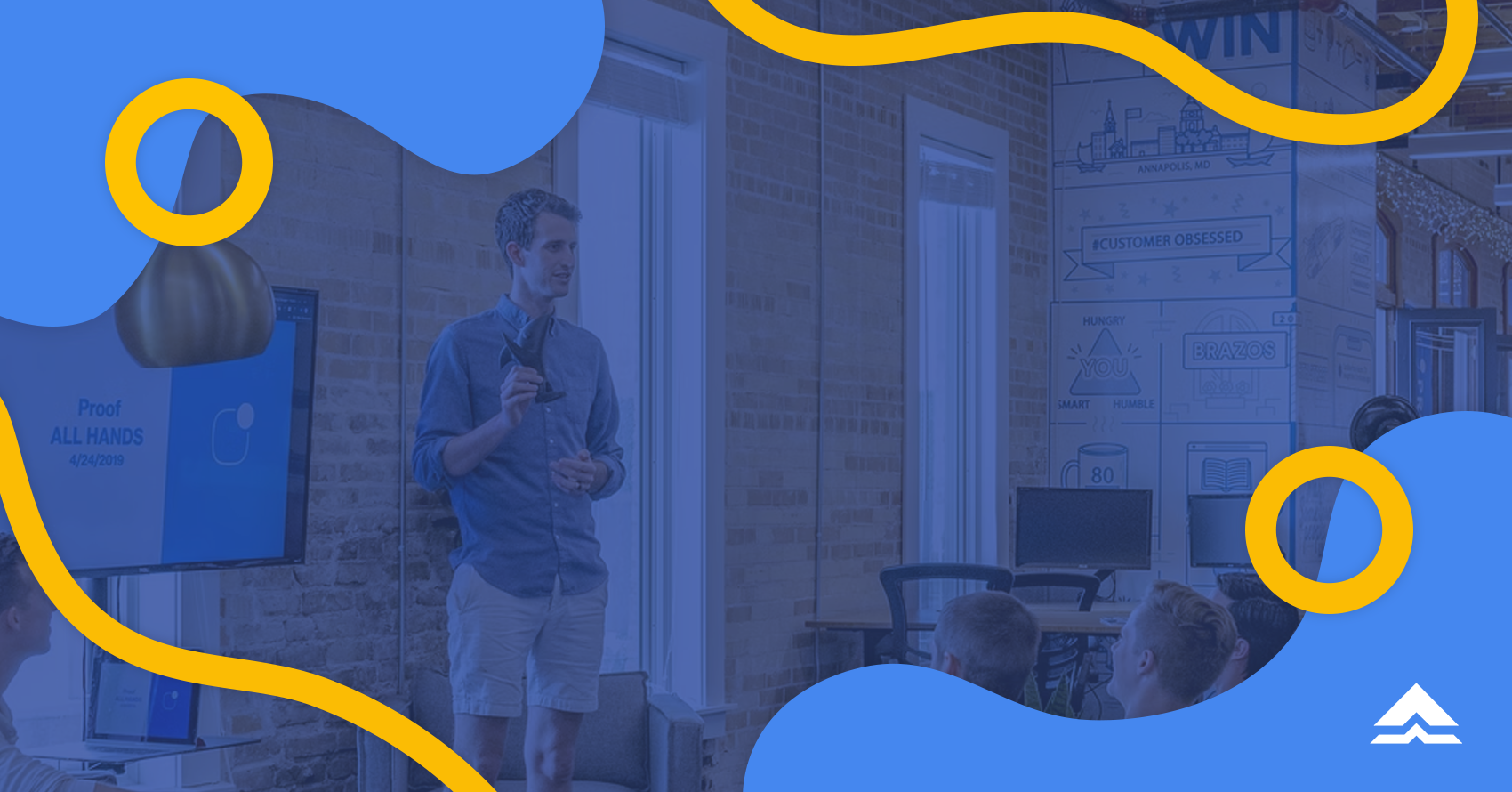 The business industry is run by accounting, business, and management (ABM) professionals. ABM professionals are key to making sure that things are organized, and that everything runs smoothly in a company or organization. That's why ABM students are trained to have a keen eye on things that need to be managed. For instance, handling money and leading a team. In other words, handling things related to business.
Senior high school (SHS) is where you start training for the ABM field. Make the most out of your SHS studies by mastering these five skills:

1. Business Communication Skills
Business communication skills include listening, negotiation, and networking skills. Those in the ABM field need these to communicate in a business/corporate setting. For instance, communicating within a team, working with people from different departments, and talking with foreign customers or clients. In short, business communication skills help you work with people within and outside your business or company.
Tips to improve your business communication skills:
Be an active listener when talking to your classmates, and people in general
Learn how to use and read non-verbal cues, kagaya ng body language, tone of voice, and facial expressions

2. Financial Management
Financial management has everything to do with handling money. This includes accounting, budgeting, financial analysis, and more. These skills keep track of when and how money is used in a company or business. Financial management is important for any ABM professional. It's key in making sure that a business or organization is earning money, and using that money responsibly. Kailangan ang financial management para siguraduhin na napupunta ang pera sa tamang pinaglalaanan nito.
Tips to improve your financial management:

3. Leadership
Leadership skills in ABM have a lot to do with planning, organization, and making sure everything and everyone is on the same page. Kasama din dito ang pagkilala sa mga taong kasama mo sa trabaho. Effective leadership is when you know how to motivate and empower people too. In leading, you must be able to see the big picture or goal of something. Knowing this affects how you guide different people in different roles towards the same goal. Regardless of your role or position in the ABM field, leadership skills help the company or organization run more efficiently!
Tips to improve your leadership skills:
Volunteer as a leader for groupworks or class projects
Be organized. Maging disiplinado pagdating sa schedules, deadlines, at sa oras ng pag-aaral

4. Presentation Skills
Companies and organizations have people in leadership or decision-making roles. That said, you'll be presenting things like reports, business plans, and proposals. Aside from public speaking, presentation skills include knowing the key points of your presentation and knowing how to answer possible questions about what you're presenting. It's similar to defending a research paper or thesis project! Presentation skills ensure that you are able to communicate clearly, effectively, and completely to your target audience.
Tips to improve your presentation skills:
Watch and learn from experienced public speakers, like the speakers on TED talk
Volunteer to report in class presentations. This builds your confidence in presenting to a group of people!

5. Conflict Management
Since the ABM field is fast-paced, conflicts and issues are inevitable. Kaya mahalaga ang conflict management skills kagaya ng patience, positivity, collaboration, and agility. Conflict management helps you anticipate and prepare for future problems. From conflict between people to conflict in business operations.
Tips to improve your conflict management:
Practice talking about your feelings in a calm way. This helps you communicate better when working in a group or team.
Learn about brainstorming techniques. This helps you think fast for solutions when in situations of conflict.


Equipping yourself with these skills is one of the ways you can prepare for your dream ABM career and for college too. Kaya naman may Bukas para sa'yo!
Apply for a Bukas student loan to help pay for your college studies! Bukas can cover up to 100% of your tuition and other school fees while you pay us back in low monthly installments. It's available for all year levels and course programs, pati sa'yo na ABM major!
Learn more about how we make education affordable for thousands of Filipino students like you. Apply for a tuition installment plan! Kung gusto mo maging updated with our latest content and updates, you can connect with us on Facebook or reach us anytime via email!

Written by: Bea Salcedo