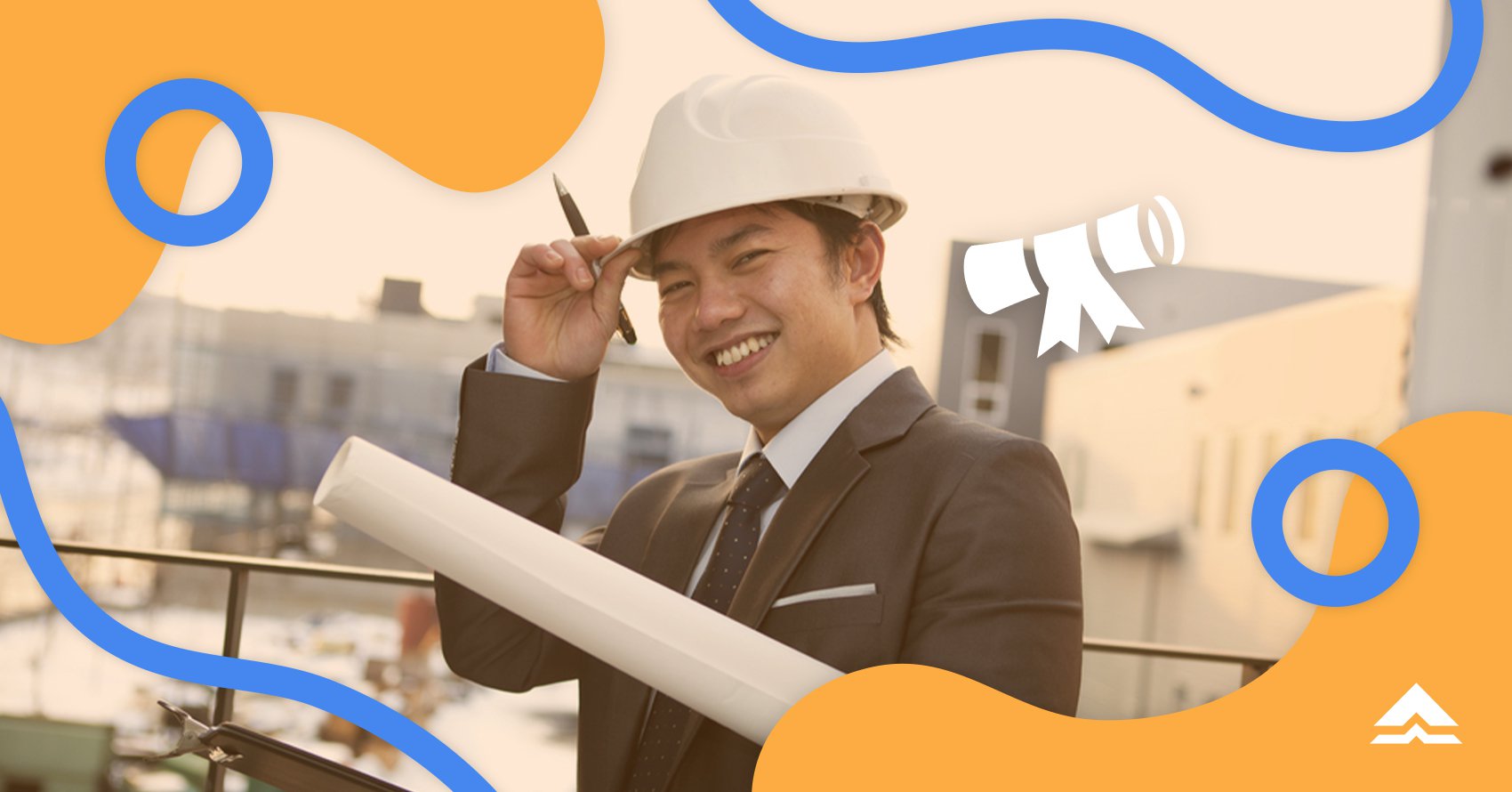 Engineering is a large field that deals with applying scientific and mathematical principles to make things that benefit people. From designing bridges and electronic equipment to developing manufacturing processes, engineering offers a number of specialties you can explore.
Gusto mo bang maging isang engineer in the future? Learn about the educational requirements, skills and other things you need to start a career in engineering!

Choose your engineering course
If you want to become an engineer, you must earn a bachelor's degree in engineering. Engineering is a five-year degree program designed to teach the basic principles of science and mathematical tools used in engineering.
There are different engineering courses to choose from like Civil Engineering, Computer Engineering, Electrical Engineering, Industrial Engineering, Mechanical Engineering, and a lot more! Although these programs seem similar, each course offers unique specialties that may be the right fit with your skill set and interests. Depende kung anong klaseng enhinyero ang gusto mo! Here are some of your options:
Industrial Engineering
Chemical Engineering
Electrical Engineering
If you're not yet sure which type of engineer you want to be, check this out: 10 Engineering Courses in the Philippines

Find the right engineering school
When it comes to deciding where to study, it is usually in your best interests to choose programs that offer specializations that align with your personal and professional interests. Since iba't-ibang industry ang pwede mong pasukan sa engineering, narrowing your research by specialization may help you choose a program and school that will meet your needs.
Another factor to consider is the school's accreditation and reputation. Many employers prefer job applicants who graduated from schools with CHED accreditation. If you are planning to apply for a scholarship, you may find financial aid resources that only support students enrolled at CHED-accredited schools.
Aside from specialization and school accreditation, looking at the curriculum will help you make sure that the program covers topics that interest you and equip you with the right skills you need for the job. Here are some Bukas partner schools offering an engineering program:
Technological Institute of the Philippines
Far Eastern University
University of Nueva Caceres
Check out the full list of Bukas partner schools that offer engineering programs.

Pass the licensure exam for engineers
After earning your bachelor's degree, kailangan mo naman maipasa ang engineering board. The Engineering Licensure Examinations are the professional licensure exams for incoming engineers in the country managed by the Professional Regulation Commission (PRC).
Depende sa branch of engineering na napili mo, mayroon iba't-ibang engineering licensure exam equirements na kailangan mong ipasa sa PRC. Kapag pumasa ka, you will now have the opportunity to work in your chosen field as a licensed engineer. Pwede ka rin magsimula ng sarili mong engineering firm!

Develop the right skills
Aside from getting a bachelor's degree from a reputable school and relevant technical experience, you will also need to demonstrate a combination of hard and soft skills to advance your engineering career.
Merong iba't-ibang branches ang engineering. Each branch will teach you specific skill sets. These skills will help you perform well for the position, and also work with your co-workers efficiently. Some of the relevant skills in engineering include:
Problem solving - Be able to identify problems, troubleshoot potential causes, and devise a solution as quickly as possible.
Attention to detail - Precision is very important in engineering. Small errors in your planning or execution can result in financial losses and potentially dangerous situations.
Communication - It's important to be able to communicate and listen well especially when working with non-engineers. You must be able to convey information na hindi gumagamit ng mga technical jargon o salitang mahirap intindihin.
Teamwork - Teamwork skills are essential for ensuring you can cooperate with teammates to succeed as a unit. Employers want to know that you can thrive and work well within a team.
Hunger for Knowledge - Engineering is a dynamic and ever-changing field. Makakatulong sa'yo to always keep yourself updated with new knowledge and skills in the industry.

Start your career in engineering
With the vast career opportunities engineering has to offer, your future looks bright in the field. Depende sa engineering specialization mo, you can explore the following career options:
Electronics and communications engineer
Environmental engineer
Energy engineer
Want to land a high-paying engineering career? Check out these options: 7 High-Paying Engineering Careers You Should Know About


Do you want to apply to your dream engineering school but unsure how to pay for your tuition and other school expenses? Ang Bukas mo, sigurado sa engineering! Start creating your future with Bukas. Study an engineering course in your dream school with a tuition installment plan today.
Learn more about how we make education affordable for thousands of Filipino students like you. Download the Bukas app on Google Play today! Kung gusto mo maging updated with our latest content and updates, you can connect with us on Facebook or reach us any time via email!

Written by: Karl Nucum