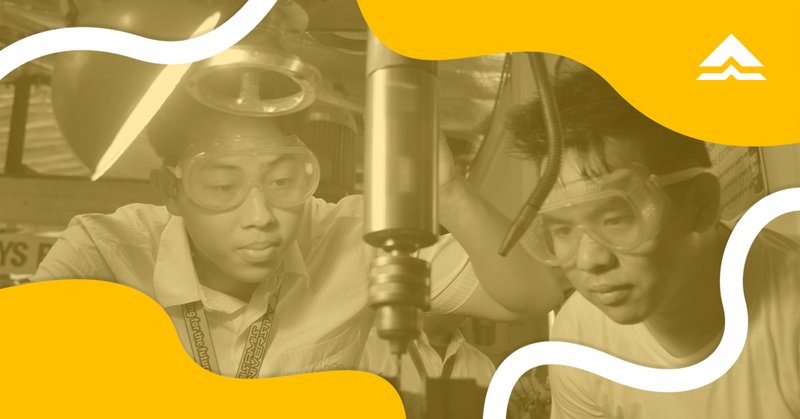 Misamis University has been providing quality higher education to students in the region since 1929. The university offers courses in the fields of Nursing, Medical Technology, Agriculture and Forestry, Maritime Education, Information Technology, Education, Criminology, and more. For the full list of programs offered, aspiring Misamis University students can check the school's website.
With Bukas, earning a degree at Misamis University is within reach.
What is Bukas?
Bukas Finance Corp is a lending company that provides affordable student loans to Filipino college and post-graduate students. Bukas works closely with top colleges and universities to provide an easy, secure, and integrated tuition installment plan for students. Bukas launched with the vision of building a better tomorrow for Filipino youths.
The reason behind the partnership
The university has always strived to develop well-rounded individuals since its initiation. As financial issues remain one of the biggest challenges for students across the country and in Misamis Occidental, MU's partnership with Bukas aims to alleviate the burden of students by offering flexible payment options for students. Through its partnership with Bukas, Misamis University aims to help more students in the region to continue their education for a brighter future.
What Bukas offers
Bukas is a third-party tuition financing partner of Misamis University dedicated to providing affordable and flexible tuition installment plans to college and graduate students. With Bukas, students can enjoy:
✅ Up to 100% of your tuition covered
✅ Low monthly interest rates
✅ A one-time service fee
✅ Over 8,000 payment channels nationwide!
✅ A chance to avail of a Bukas Tuition Installment Plan again (when you have a good borrower rating)
Required documents
To apply for a Bukas Tuition Installment Plan, students must prepare the following documents:
The Bukas team may require for additional documents, but a student's report card is not one of them.
How to apply
Bukas takes pride in a fully-online application. Students can skip long payment lines and enjoy a direct-to-school disbursement when they enroll with a Bukas Tuition Plan.
Create your account at https://app.bukas.ph
Fill-out the application form. Upload complete and clear documents.
Submit your application, and wait for approval within 3-5 business days.
What's more, students can also pay their tuition plan dues instantly through Bukas partner payment centers nationwide.
Who can avail of a Bukas Installment Plan?
Any bona-fide college or post-graduate student of Misamis University can avail of a Bukas Installment plan. The student must currently be enrolled in Misamis University, or has been enrolled in the previous semester and is intending to re-enroll.
93 Years of Educating for the Future
When Misamis University was founded in 1929, it only offered four courses. Today, the university offers more than 58 courses to its current and future students. With Bukas, the students can choose the course that they want, earn a degree, and find work in that field. The satisfaction of graduating as well as getting to choose the field of their dreams is now more possible than ever, with the help of a Bukas Tuition Installment Plan.
Learn more about Bukas and how we make education affordable for thousands of Filipino students like you. Apply for a tuition installment plan in your upcoming enrollment, and join our growing community for more tips and advice about all things student life! Kasama mo ang Bukas tungo sa magandang kinabukasan.