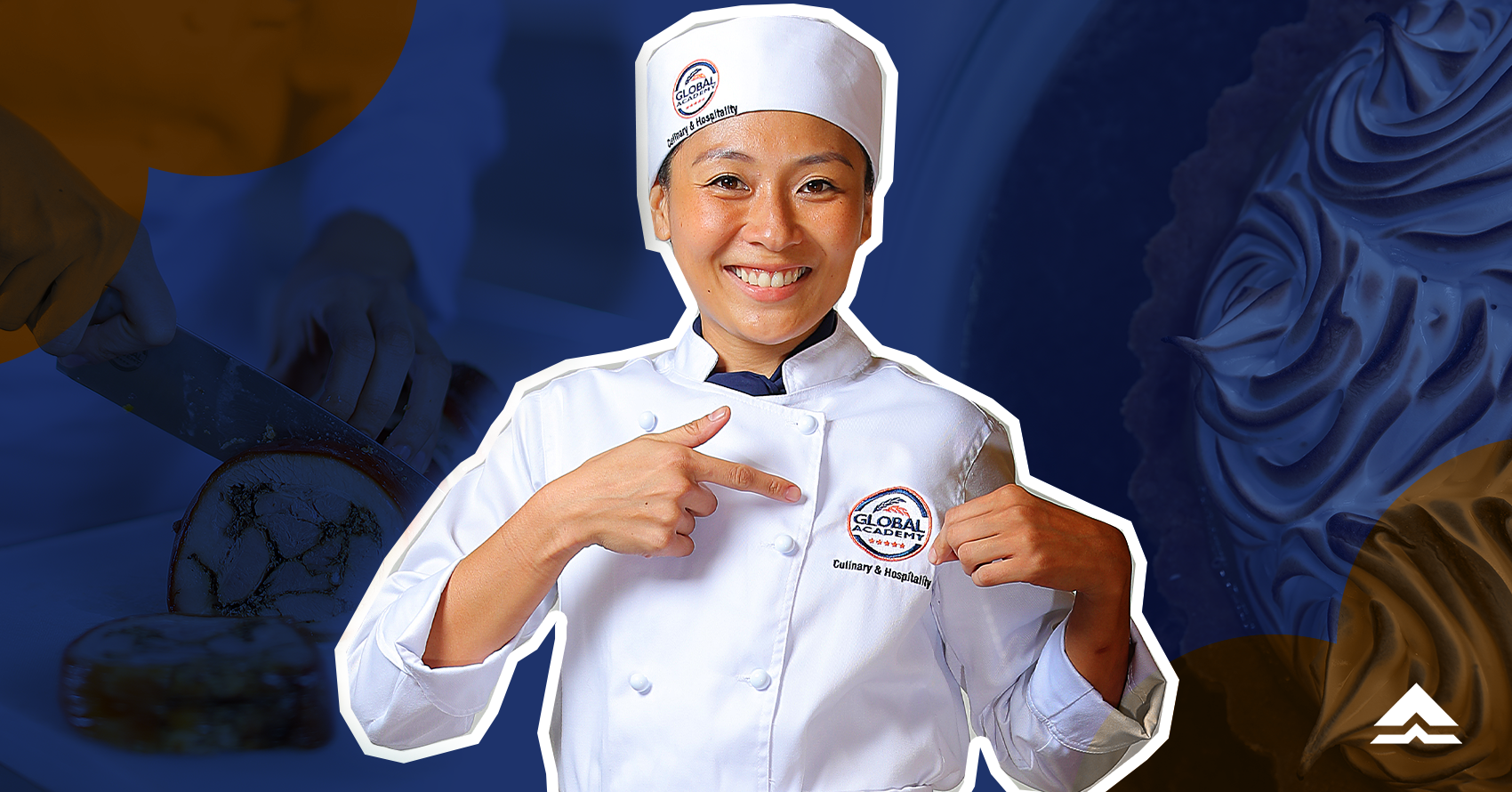 Do you want to make a career out of Cooking or Baking? Do you want to get your Culinary anIinary and Baking education in a world-class school? Do you want flexible and convenient payment plans to pursue this passion? Then Go Global!
Global Academy has been one of the leading culinary schools in the Philippines for 15 years. It is the first in the country to be given the Recognition of Quality Culinary Education by the renowned World Association of Chefs Societies (WACS-RQCE). With globally-accredited curriculum delivered by award-winning chef instructors, Global Academy will propel you to your aspirations of a Culinary and Baking career or business nationwide or worldwide!
With Bukas' recent partnership with Global Academy, you can start on your future now - with flexible and convenient tuition fee payment plans! Here's how.

An affordable way to pay for culinary and baking studies
As a Bukas partner school, interested applicants can avail of a Bukas tuition installment plan to pay for their tuition at the Global Academy.
The tuition installment plan is available for all courses, whether fully-online or in-campus.

What is a Bukas tuition installment plan?
A Bukas tuition installment plan is a student loan which is a safe, secure, and flexible way to pay for your tuition. When you enroll at Global Academy, Bukas can cover 100% of your tuition for your chosen course while you pay in 12 monthly installments. Every installment plan comes with a flat interest rate starting at only 1.5% monthly, with a one-time 3% service fee.
Since Bukas only charges interest for the months that the loan is consumed, you have the option to pay off your student loan earlier than 12 months without paying any early termination fees. This gives you better payment flexibility to adhere to your monthly budget, plus you have a choice on loan duration.

How does the Bukas tuition installment plan work?
When you apply and get approved for an installment plan, Bukas will pay your tuition directly to Global Academy. You will then pay your Bukas monthly dues for 12 months. For example, if your tuition for your online class at Global Academy is at Php 92,000, you pay only Php 9,277 every month with the Bukas Installment Plan.

What are the requirements for a Bukas tuition installment plan?
Providing complete and correct requirements helps us process your application faster. Early preparation is key!
Learn more about the requirements here.

What is the process to apply for a Bukas tuition installment plan?
Applying for a Bukas tuition installment plan is fully online so it's easy, fast, and convenient. Prepare the requirements and follow these five simple steps:
Step 1: Register and complete your profile via app.bukas.ph/register.
Step 2: Fill out and submit the application form. Wait 2-3 working days to get feedback from our team via SMS or email. Note that you may be asked to provide additional information via email. Make sure you submit these as soon as possible to avoid delays in processing your application.
Step 3: Once approved, log in to your Bukas account and confirm your application.
Step 4: Once confirmed, Bukas will deposit your full amount directly to Global Academy. You'll receive an SMS once it's disbursed. It will also reflect on your Bukas account after 1-2 working days.
Step 5: Study hard and pay your Bukas monthly dues at any of our payment partners.


You deserve world-class! Gone are the days when studying culinary and baking studies is only reserved for a limited few. Through our newly launched partnership, you can now get world-class education from Global Academy while enjoying the benefits of a Bukas Installment Plan. Go for it!
Learn more about how we make education affordable for thousands of Filipino students like you. Apply for a tuition installment plan now! Kung gusto mo maging updated with our latest content and updates, you can connect with us on Facebook or reach us anytime via email!