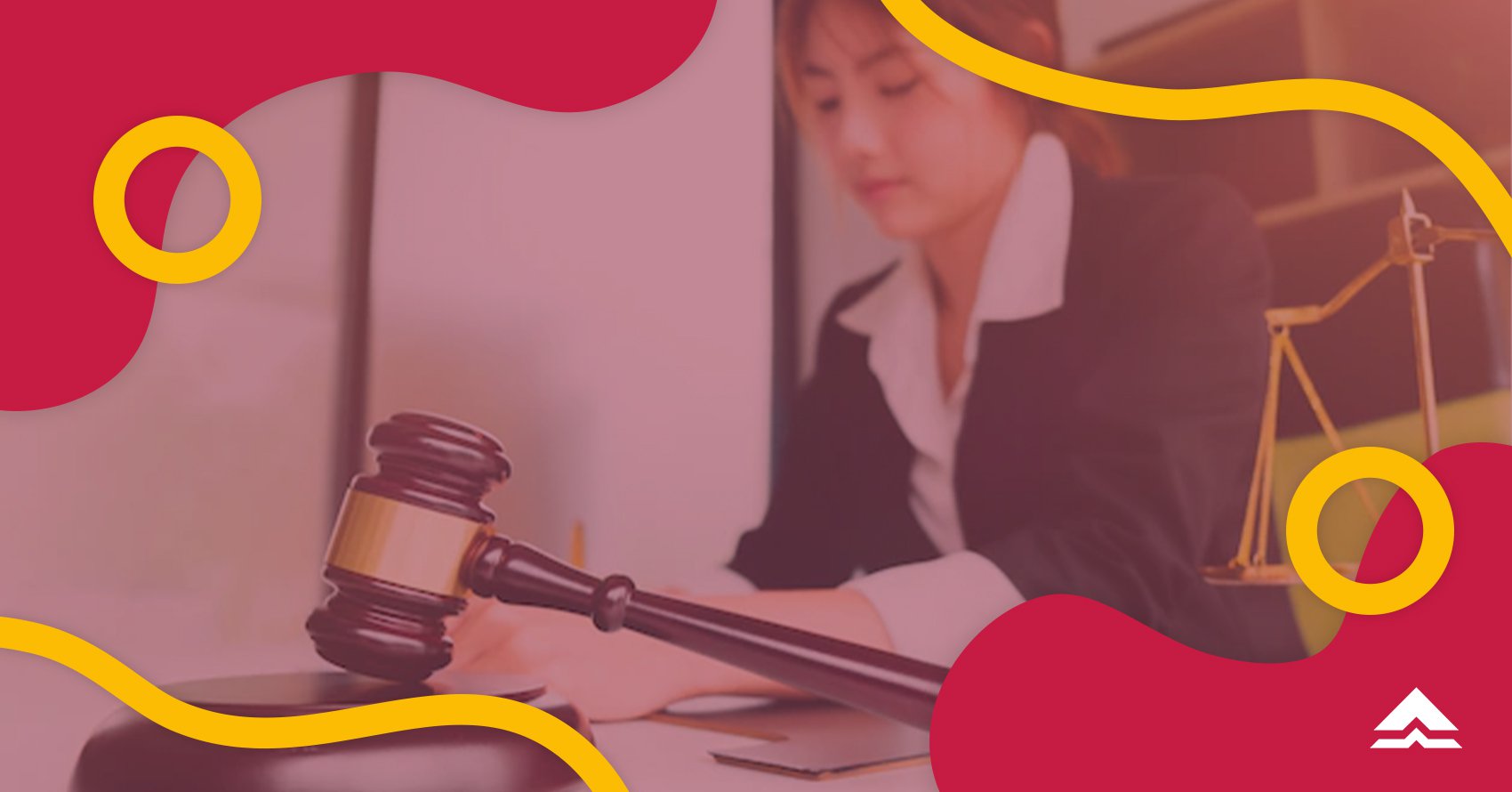 A career in law is one of the most intellectually challenging yet personally fulfilling careers out there. Kaya naman marami ang nangangarap na maging abogado in the future. Depending on your law profession, it can also be financially rewarding.
However, the road to becoming an attorney is not easy. Aside from the academic requirements, you also need a certain set of skills para magtagumpay sa field na ito. If you're interested to start a career in law, we've prepared a quick rundown of the things you should be doing:

First, pick the right pre-law course…
The term "pre-law" does not necessarily mean having to take a four-year degree course in law, although there are a few colleges that offer specific pre-law majors for students who intend to go to law school. Pwede ka naman mag-major sa ibang course as long as you successfully complete your degree.
In fact, there are a number of pre-law courses na pwede mong pagpilian gaya ng Economics, Philosophy, Psychology, Literature at marami pang iba! These courses are designed to equip you with the right tools and set of skills to prepare you for the intense study in law school.
When choosing your pre-law course, it's best to consider one that aligns not only with your interest but also with the field of law na gusto mong pasukan in the future. For example, if you want to pursue a career as a Banking or Finance lawyer, makatutulong sa iyo ang Accountancy o Economics bilang undergrad course.
Not sure which pre-law course to take? Check out this article: Best Pre-Law Courses If You Want To Be A Lawyer

Next, choose the best law school for you…
By studying law, you will have the opportunity to develop a range of knowledge and skills that will help you explore the many aspects of humanities and social sciences. So it's important to choose a college that will provide you breadth, understanding, and depth in whatever field of law you want to specialize in. Aside from this, you also need to consider the law program offered by the school, training and career opportunities offered to graduates, at syempre, the tuition costs.
However, take note that before you can apply for any law school in the Philippines, kailangan mo munang maipasa ang Philippine Law School Admission Test (PhiLSAT), a nationwide aptitude test required for all aspiring law students. Once you pass the PhiLSAT, you will be issued a Certificate of Eligibility you can submit to your preferred law school.
Looking for a college? Check out some of our partner schools that offer law programs.

Take and pass the Bar Examinations
The Philippine Bar Examinations is a grueling four-day exam conducted by the Supreme Court. It is the professional licensure examination for lawyers in the Philippines. The Bar exam is usually conducted during all four Sundays of the month of November. Two bar subjects shall be taken every week, one is scheduled in the morning while another is in the afternoon. Narito ang mga bar subjects na kailangan pong paghandaan:
First Week: Political Law, Labor Law
Second Week: Civil Law, Taxation
Third Week: Mercantile Laws, Criminal Law
Fourth Week: Remedial Law, Legal and Judicial Ethics
Here's the complete list of requirements and the application process for the bar exam.

Start a career in Law
A law degree can give you the skills to be a successful lawyer. But did you know that there are many other career paths you can pursue with a law degree, aside from being an attorney?
A law degree can prepare you for almost any profession that requires intellectual strength, good communication skills, and teamwork among other skills. Pwede kang maging isang court reporter, politician, manager, journalist, diplomat, or even a police officer.
If you are really keen on becoming a lawyer, the majority of bar passers usually work in law firms. Even while you are still studying, you can work as a summer associate or a law clerk to get a hang of life in a legal career. Some bar passers also choose to start their own firm after gaining experience within the field. Depende sa'yo!

What are the skills needed to thrive in this field?
Lawyers rely on both hard and soft skills to achieve success in their profession. Ang mga sumusunod ay ilan sa mga law skills na makatutulong sa iyo:
Analytical and research skills - an in-depth and thorough research is one of the keys to winning your case.
Attention to detail - Having a high attention to detail will help you to spot inconsistencies in clients' cases and other documents.
Organizational skills - As you work from case to another, marami kang hahawakang documents and other important information. Staying organized will help make work easier. Kasama na rin dito ang time management skills mo.
Communication Skills - As a lawyer, some of the tasks you'll be doing is legal writing and court appearances. That's why having a strong communication skill is crucial!


Ang Bukas mo, sigurado sa law! Start creating your future with Bukas. Study law at your dream school with a tuition installment plan today. Whether you're enrolling for undergrad or applying for law school, Bukas can cover fees both for pre-law course and law school for you!
Learn more about how we make education affordable for thousands of Filipino students like you. Download the Bukas app on Google Play today! Kung gusto mo maging updated with our latest content and updates, you can connect with us on Facebook or reach us any time via email!

Written by: Karl Nucum