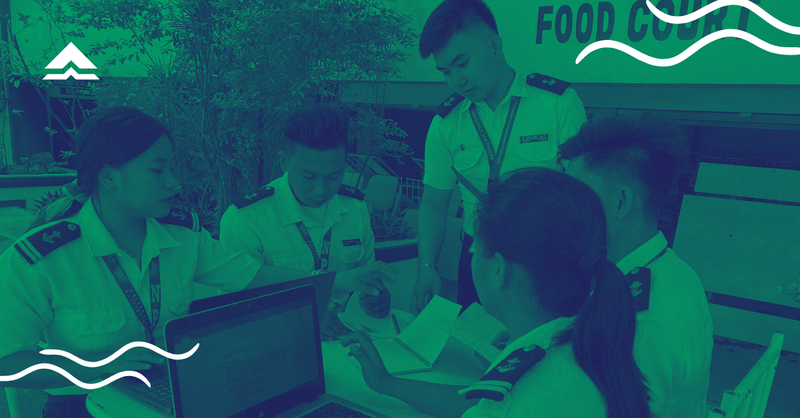 Gone are the days when good schools were limited to the metro. With provincial schools like Panpacific University (PanpacificU) rising up to the challenge, students don't have to travel far just to get quality education. That's great news!
Formerly known as the Pangasinan Colleges of Science and Technology (PCST), PanpacificU is the only university in Urdaneta City that is certified by the International Organization for Standardization (ISO). Kung hindi ka familiar sa ISO, it's okay! This just tells you that the school has good management and you can count on ISO to back it up.
Kung laking Pangasinan ka or from nearby provinces at naghahanap ka ng school na para sa'yo, then PanpacificU might be your best bet! Ngayong may Bukas na dito, studying in this University can also be a good choice for your finances.

What does the Bukas partnership mean for U?
Even before its partnership with Bukas, the University already offers various financial assistance opportunities for its students. Mula sa school fee discounts for academic achievers, interest-based scholarships for artists and athletes to student assistantship, meron! (If interested, you can see the available scholarships here.)
With their latest partnership with Bukas, mas marami ng options ang mga estudyante para maitawid ang kanilang pag-aaral sa PanpacificU. Starting this School Year 2021-2022, all current and incoming students can now avail a Bukas tuition installment plan to enroll at the University. Here's what it means.
What is a Bukas tuition installment plan?
A Bukas tuition installment plan, or simply a student loan, is an affordable and flexible way to pay for your tuition. Kapag nag-enroll ka sa PanpacificU through an installment plan, Bukas can cover up to 100% of your tuition for the semester while you pay back the amount in 12 monthly installments. Take note that every installment plan comes with a flat interest rate starting at only 1.2% monthly interest and a one-time 2% service fee.
If you want to pay off your plan earlier than 12 months, pwede! You don't have to worry about any early termination fee or other penalties. Hindi mo rin kailangang mag-alala sa interest rates dahil magbabayad ka lamang nito para sa buwan na nagamit mo ang student loan. It's up to you! Halimbawa, if you only consumed 3 months of your installment plan, you only need to pay the interest for 3 months.
Why pay your tuition at PanpacificU with Bukas?
Even quality education can come at a price. But it doesn't have to get in the way of your dreams. Kung mas magiging abot kaya para sa'yo ang pagbabayad ng tuition and other school fees nang hulugan instead of a one-time payment, may Bukas para sa'yo. That's why we're here!
With a tuition installment plan, students like you can stretch your finances to cover other important expenses like food and utility bills. Without worrying about big expenses like tuition every 3-4 months, you can focus on studying and reaching for your dreams.
How does the Bukas tuition installment plan work?
When you apply and get approved for an installment plan, Bukas will pay your tuition directly to PanpacificU. You will then have to pay your Bukas monthly dues for 12 months. For example, kung kailangan mo ng Php 30,000 para sa tuition mo next semester, you can get an installment plan from Bukas and pay only Php 2,910 every month.
Gusto mo ba malaman ang estimate based on your actual tuition at PanpacificU? You can try out our loan calculator!
What are the requirements for a tuition installment plan?
All undergraduate and graduate school students enrolled in PanpacificU are welcome to apply for a Bukas tuition installment plan. Kahit na ano pang program, year level or academic grade mo, pwede! Just take note of these minimum requirements:
be a Filipino citizen and at least 18 years old
have their PanpacificU student ID or any government-issued ID
have a physical or digital copy of their assessment form
have a guarantor at least 21 years old with proof of income (working-students can become their own guarantor)
To better prepare for your requirements, check out our complete list of accepted valid documents. Make sure all your documents are accurate, correct, and complete to avoid delays in your application.
How can PanpacificU students apply for a tuition installment plan?
If you meet all those requirements above, applying for an installment plan should be easy. Dahil fully online ang application process, makakapag apply ka na sa Bukas in these five easy steps:
Step 1: Register and complete your profile via the Bukas app or app.bukas.ph/register
Step 2: Fill out and submit the application form. Maghintay ng 1-2 working days to get feedback via SMS or email!
Step 3: Once approved, log in to your Bukas account and confirm your application.
Step 4: Once confirmed, Bukas will deposit your full amount directly to PanpacificU. Makakatanggap ka ng SMS once it's disbursed. After 1-2 working days, makikita mo na ito sa Bukas account mo!
Step 5: Study hard and pay your Bukas monthly dues at any of our payment partners.

Financial assistance U can rely on
At Bukas, we believe students should be able to study what they want without worrying over their finances. Do you have a dream course in mind? Gusto mo ba mag-aral ng masters or doctorate? With Bukas, pwede!
PanpacificU got you covered with plenty of options for undergraduate and graduate programs. Ikaw nalang ang hinihintay! (Note: If you need help in choosing the right course for you, ask yourself these 4 honest questions.)
Kapag may napili ka na, you can apply for a tuition installment plan anytime throughout the school year. Kahit hindi enrollment period o simula ng school year! Depending on how much you need, you can request for full or partial tuition coverage for the semester. This also applies during your prelims, midterms, finals, or even summer classes.
Learn more about our multiple installment plans.

Quality education U can trust
It's one thing to say PanpacificU is a good school. It's another to actually have enabling programs that equip students to excel in their own fields. The good news is that the University's long history of academic excellence can attest to both.
Here are some quick facts about PanpacificU a.k.a. the "Total University in the Pan-Pacific Rim" that proves you're in good hands:


Choosing a good school can be tough but not impossible. If PanpacificU fits your description of a good school, it's time to take your first step. With Bukas, getting quality education doesn't have to hurt your budget. Nor does it have to keep you away from home. Make it happen with a Bukas tuition installment plan today!
Learn more about how we make education affordable for thousands of Filipino students like you. Download the Bukas app on Google Play today! Kung gusto mo maging updated with our latest content and updates, you can connect with us on Facebook or reach us anytime via email!