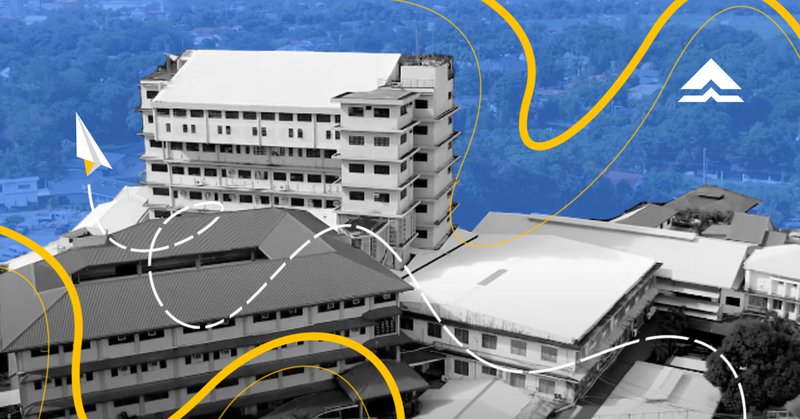 Riverside College, Inc. (RCI) is a private academic institution in Bacolod, Negros Occidental. It is operated and managed by Metro Pacific Hospital Holdings, Inc., the largest private hospital group in the Philippines. With over 4,300 students and counting (with you included, of course), RCI has been known to be the leading provider of healthcare professionals in Western Visayas.
Currently, RCI offers the latest educational technology tools and a holistic and nurturing environment for students to become global leaders and professionals in the fields of healthcare, business administration, and entrepreneurship. And what better way to connect you to the future than securing it? RCI, together with Bukas, can help you achieve just that!
Here's how:
Making 21st century education affordable
When we hear or read about 21st century leaders and professionals, we think about how expensive it may be to access the right education to become one. RCI, however, remains true to its commitment of connecting you, students, to the future. Apart from the college-funded and private-funded scholarships the institution offers, RCI, together with Bukas, also offers affordable and flexible tuition installment plans for your education.
How does a Bukas tuition installment plan work?
Bukas can cover up to 100% of your tuition for every semester as you pay back the amount in 12 monthly installments. Take note that every installment plan comes with a flat interest rate starting at only 1.4% monthly and a one-time 2% origination fee.
Once you apply and get your Bukas tuition installment plan approved, Bukas will pay your tuition directly to RCI. Your monthly dues will depend on the amount of tuition you indicated (based on your school assessment form) and term chosen. For example, if you choose the 12-month plan to pay for your semester's tuition of ₱40,000, you only have to pay ₱3,960 per month.
You can also pay earlier, too! The best part? There are no pre-termination charges and you can even be eligible for rebates!
How to apply for a Bukas tuition installment plan?
Bukas made it easy, convenient, and safe by making the whole application process online. Make sure to have all the complete and correct requirements and documents ready for a hassle-free application:
Step 1. Download the Bukas app (via Google Play Store) or go to app.bukas.ph/register to create your profile
Step 2. Fill out and submit the application form. Make sure that all the details and requirements are complete and correct to avoid delays. Our team will contact you after 2-3 working days via SMS or email if you're approved or if you need to revise your information.
Step 3. Once approved, log in to your Bukas account and confirm your application.
Step 4. Once confirmed, Bukas will deposit the full amount directly to RCI.
Step 5. Excel in your course and remember to pay your monthly Bukas dues on time. You can pay your dues in any of Bukas' payment partners.
Connecting you to the future
RCI and Bukas secures and connects you to the future. An incoming student? Keep these things in mind when choosing your college and course. Considering a course in the healthcare industry? Knowing the in-demand medical careers can help you out. No matter what, your journey to becoming 21st century leaders and professionals starts with RCI and Bukas.
Learn more about how we make education affordable for thousands of Filipino students like you. Download the Bukas app on Google Play today! Kung gusto mo maging updated with our latest content and updates, you can connect with us on Facebook or reach us anytime via email!