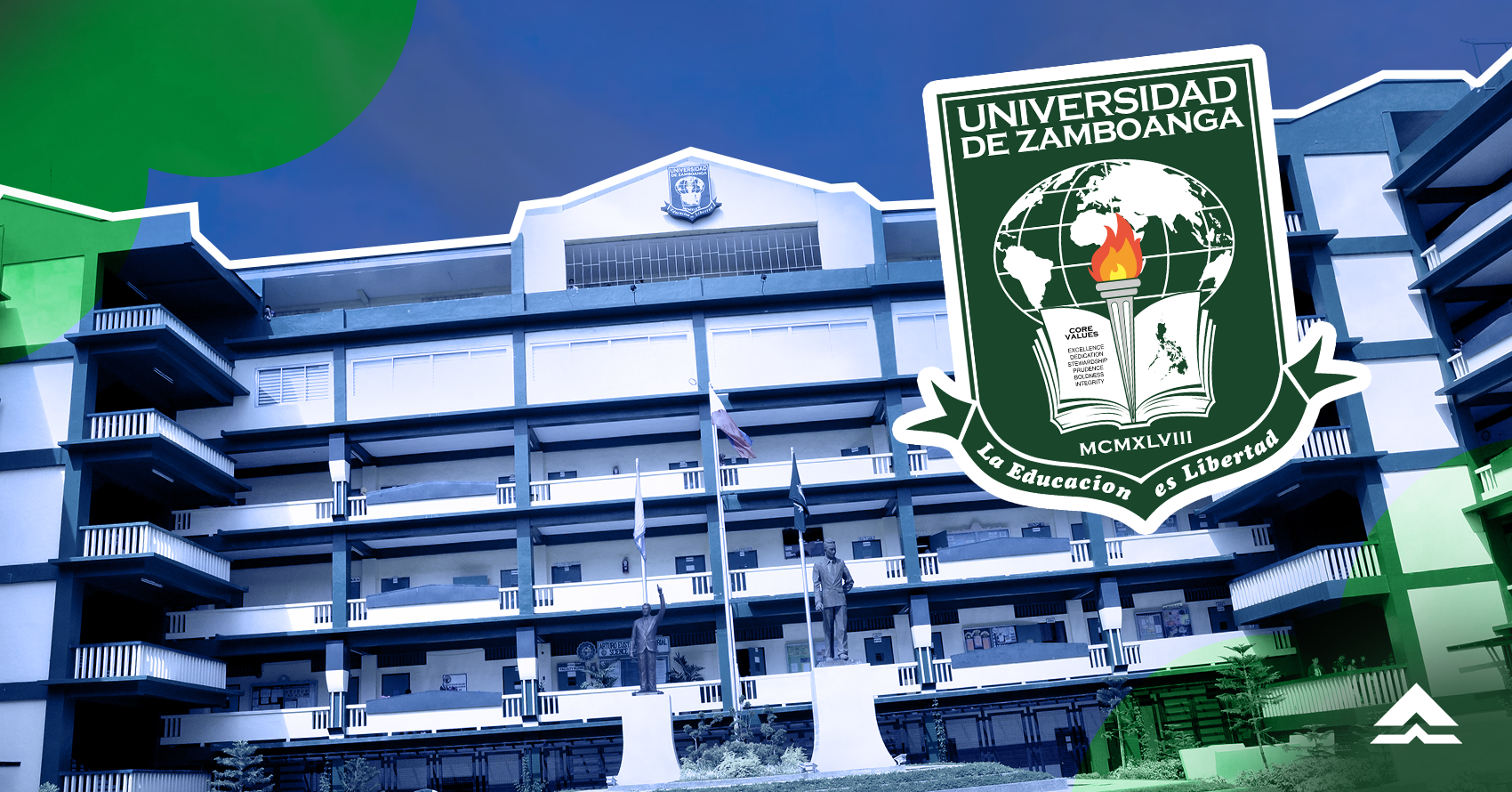 You cannot talk about quality education in Region IX without mentioning Universidad de Zamboanga (UZ). For 75 years and running, UZ has been considered as one of the most reputable higher education institutions in Western Mindanao. A top of mind for parents and students alike!
If you need proof, you can count on UZ's PACUCOA-accredited programs. Or just ask around! It shouldn't be hard considering that the university is home to approximately 20% of college students in the region. With its recent partnership with Bukas, that number is set to grow as more UZ Wildcats get the quality education they deserve. Here's how.

Studying at UZ in now made easier with Bukas
Starting this School Year 2022-2023, Universidad de Zamboanga officially launches a new tuition payment option through its partnership with Bukas.
As a partner school, this means that incoming and currently enrolled students at any of the seven UZ campuses can now avail of a tuition installment plan to pay for their tuition and other school expenses.
The tuition installment plan is available all-year round so UZ students can easily apply and pay for their studies in a regular semester or a summer class. This is open for students enrolled in any college or graduate program at the university. All year levels included, with no minimum grade requirement.
Here are some things you need to know about this new payment option:

What is a Bukas tuition installment plan?
A Bukas tuition installment plan, or simply a student loan, is a safe, secure, and flexible way to pay for your tuition. When you enroll at UZ with Bukas, we can cover up to 100% of your tuition for the semester while you pay back the amount in 12 monthly installments. Take note that every installment plan comes with a flat interest rate starting at only 1.25% monthly interest with no service fee.
Should you wish to pay off your student loan earlier than 12 months, you can do so without paying any early termination fees. Since Bukas only charges interest for the months that the loan is consumed, managing your installment plan becomes more flexible depending on your budget and preferred tenor (loan duration).

How does the Bukas tuition installment plan work?
When you apply and get approved for an installment plan, Bukas will pay your tuition directly to your UZ campus. You will then have to pay your Bukas monthly dues for 12 months. For example, UZ's tuition for a semester is at Php 20,000. You can get an installment plan from Bukas and pay only Php 1,917 every month.
Bukas can cover your tuition in partial or in full. It's up to you to decide the tuition amount!

What are the requirements for a Bukas tuition installment plan?
Requirements help us verify your identity so we can process your application thoroughly. For a smooth and hassle-free process, make sure to prepare the following documents:
Learn more about the requirements here.

How can UZ students apply for a tuition installment plan?
Just like UZ's easy online admission process, applying for a Bukas tuition installment plan is fully online. Just make sure to have all the complete and correct requirements and documents ready, and follow these five steps:
Step 1: Register and complete your profile via app.bukas.ph/register.
Step 2: Fill out and submit the application form. Wait 2-3 working days to get feedback from our team via SMS or email. Note that you may be asked to provide additional information via email. Make sure you submit these as soon as possible to avoid delays in processing your application.
Step 3: Once approved, log in to your Bukas account and confirm your application.
Step 4: Once confirmed, Bukas will deposit your full amount directly to your UZ campus. You'll receive an SMS once it's disbursed. It will also reflect on your Bukas account after 1-2 working days.
Step 5: Study hard and pay your Bukas monthly dues at any of our payment partners.


UZ's legacy is not just about popularity. It's commitment to perseverance and selfless service. As the University puts it, UZ does not only seek to educate but proactively care for its students. And that's what sets them apart from other schools in the region.
The question is, are you ready to be a UZ Wildcat? Together with Bukas, you can now study at UZ and get a quality education—without worrying about your finances.
Learn more about how we make education affordable for thousands of Filipino students like you. Apply for a tuition installment plan now! Kung gusto mo maging updated with our latest content and updates, you can connect with us on Facebook or reach us anytime via email!