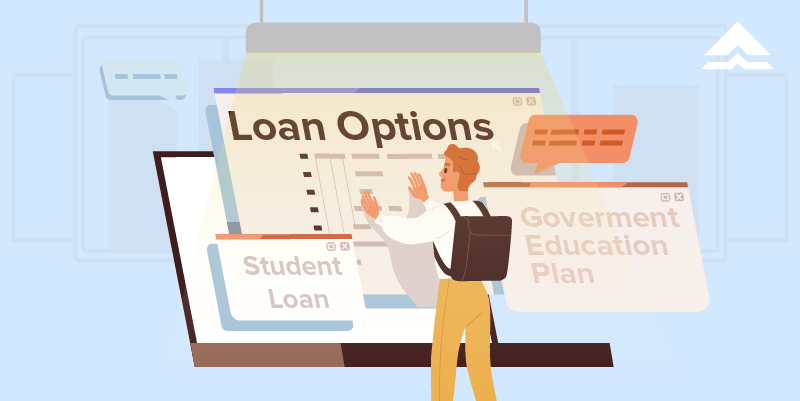 There is a popular saying that quotes, "Hope for the best but prepare for the worst." When it comes to personal finances, this adage serves as a great reminder. These days, keeping extra cash on hand simply makes life a lot easier. Having more than what you need will enable you to handle multiple obligations while allowing you to manage through unforeseen expenses that can cause a great deal of stress.
Pagdating sa malaking gastusin tulad ng tuition, importanteng magplano nang maaga to keep your accounts stable. Despite these dues still being some time away, you should reflect on how you want to settle your balances. Para makapaghanda nang maayos, it is always best to compare and contrast different funding options. The more you know your options, the better decisions you can make.
In the Philippines, credit providers are becoming more inclusive, giving more Filipinos access to financial assistance. Thanks to this development, you, along with millions of Filipinos now have several financial options to make use of. Oras na para gawing realidad ang magandang kinabukasan! Check out the infographic below for an in-depth look at student, personal, and government loans.



Student Loans, Personal Loans, and Government Loans: A Comparative Analysis
Many Filipinos typically avoid looking for financial assistance out of fear of falling into debt. Rather than looking at it as a strain on your financial capabilities, try to look at loans in a more positive light! These financial tools are meant to help you by giving you more opportunities to improve your future. Think of it as a good investment.
Huwag kang matakot mangutang! Para malaman mo ang funding option na nararapat sayo, we'll teach you all you need to know about student, personal, and government loans! Ano nga ba ang pagkakaiba nilang tatlo? Ano ang tama para sa'yo? Let's dive in!

Student Loans
A student loan is specifically designed to help you pay off education-related fees. Bukod sa enrollment costs, it can also cover certain expenses to help you get situated on campus. Beyond tuition, student loans can help you pay off lodging, commute allowance, and learning devices (computers, laptops, etc).
Pros
● Student loans have fair rates and can help you manage your finances better.
Student loans have cheaper premiums as compared to most financing options from private companies. Especially if you're working a part-time job, their flexible payment options will make it easy for you to budget and save up. Since you'll need to make periodical payments, applying for one will also motivate you to stay disciplined and frugal.
● They allow you to attend better institutions that are generally more expensive.
Student loans offer you more opportunities to attend better colleges by making tuition and other school fees more manageable. This will especially be useful for incoming freshmen, since this opens up the number of institutions they can attend to. Kapag mag apply ka for one, you'll have a much easier time selecting the right course and mas makaka-focus ka rin on your academics.
During these difficult times, it's good to know that many academic institutions in the country have become more generous. By partnering with institutions such as Bukas, students who require financial assistance have more options to pay for their studies without the worry of quitting school. Take a look at our partner schools and attend your dream college today!
Cons
● It can get you into debt as soon as you graduate.
Taking on a student loan means that you'll immediately be incurring debt. For some people, pwede silang mahirapan if they are unable to find employment after getting out of school. If you're currently working part-time or have a way to generate income after graduation, then you can easily avoid this dilemma.
● It can be difficult to pay off when acquired hastily
If you're attending a school with high tuition and school fees, paying off the loan can take a long time to complete. In many cases, those who take up these loans without proper planning are unable to pay them off even in their adult years. Para hindi ka stressed out, strategize and make a detailed repayment plan bago ka mag-submit ng loan application.
Best Suited For
Student loans are great for people looking to get into a good school but cannot financially cover all the costs at the moment. It's best for working students or graduates who have the means to sustain themselves once they're officially out of the classroom.
Thanks to innovations in the country's financial sector, you'll be happy to know that there are several student loan programs that can grant you a ton of flexibility. For starters, organizations such as Bukas understand the financial struggles of students and make sure they can pursue their education without worrying about finances
If you're still hesitant to apply for one, here are 5 reasons to get a student loan in the Philippines!

Personal Loans
Personal loans can be attained through several parties (credit unions, financial institutions, etc.) and must be paid with interest over time. Interest rates can start as low as 10% but will gradually increase depending on the provider's terms. In most cases, you typically apply for a personal loan in the event of an emergency or when making a big purchase.
Pros
● It's popularly known as the most versatile loan option
Personal loans can be used to finance any major expense. Generally, lenders will allow you to use the money for any purpose as long as susundin mo ang mga conditions that they've set.
● It can offer higher borrowing limits
Since personal loans entitle you to a higher borrowing limit, getting one will allow you to make big purchases with ease. In case gusto mong mag-apply para sa credit card, getting one will also entitle you to different membership perks and benefits. The more you pay with credit, the bigger the credit limit.
Cons
● The service fees and penalties are generally more expensive
Personal loans often come with additional expenses (processing charges, origination fees, and more) that can drive up the initial cost of borrowing. Since interest also compounds over time, failure to settle it as soon as possible may cause you to walk on a financial tightrope.
● It can lead to more debt if not settled immediately
If you borrow an amount that's beyond your means, repaying your loan can cause you to fall further into debt. If you tend to make late payments, additional penalties can be charged to you as well. Kung kukuha ka ng personal loan, mag set ka ng mga reminders sa phone mo para makaiwas sa late fees!
Best Suited For
Personal loans are suitable for those with good credit scores. In case you don't know what the term refers to, a credit score is a figure that's used to determine your creditworthiness. By analyzing your credit history and current financial standing, it helps them determine your probability to settle balances and pay on time.
Assuming that a person can settle balances with no delays, this option will be great for paying off different expenses (e.g. home construction costs or car payments). If you're planning to apply for a personal loan, always remember to stick to your provider's conditions.

Government Loans
Government loans are subsidized by the relevant authorities and are built to protect you from high-interest rates. They can be attained through different programs and divided into different categories, such as education, agricultural, housing, veterans, and more.
Pros
● It requires no strict credit requirements, which makes it easy to apply to.
Compared to private lenders, the qualifications for government loans aren't as strict. To give you a better picture, here are the basic requirements when applying for an educational loan from the Social Security System (SSS):
Applicant Eligibility
Applicants must be 60 years old or below.
Applicants must have a monthly income of P25 000 or lower.
Applicants must have posted at least 36 monthly contributions (six which should be posted within the last 12 months.
Applicants must be up-to-date in the payment of their salary, housing, and other member loans amortization.
Documents Required
Filled out Loan Application Form
Member-borrower's SSS ID or 2 valid IDs
Billing statement from the school
Photocopy of the stamped SSS e1 form of your child, spouse, or sibling. (Your beneficiaries must be enrolled in the SSS)
Proof of income (e.g. Payslip, income certification, etc.)
The interest rates from government loans can range from 6%-8% per year. To make things sweeter, you'll be happy to know that some programs like CHED's Student Loan Program charge no interest at all if you pay within their given time frame. All things considered, a government loan can work as a safety net that can help you save up money for other important matters.
● It offers low down payments compared to other options.
Bukod sa mababang interest rates, government loans have lower repayments. If you settle with this option, you won't have to shell out a large amount of money which may potentially cause financial strain. Not to mention na pwede ka pa rin makakuha ka ng financial assistance kahit may mga pending obligations ka pa sa mga ibang credit providers.
Cons
● You'll need to meet specific membership conditions before applying.
If you plan to get a loan from an institution such as the SSS, hindi ka makakahiram ng pera kung hindi ka active contributing member. As you look at different providers, take some time to review their conditions to see if you're eligible.
● Approval may take some time and there is a limited amount of balance you can borrow.
Government loans are fairly limited, and not all providers can give you your desired sum. The limits they've set can change annually, depending on your chosen government program. Not to mention that their long approval process won't be ideal if you need the money for urgent or emergency situations. If you want to plan ahead, being aware of different government programs such as GSIS's Educational Loan and the SSS' Educational Loan Program will greatly diversify your funding options.
Best Suited For
Government loans are ideal for people who require minimal financial aid. If you have the means to pay for an obligation but want to acquire more breathing room, this option can benefit you greatly. Just make sure that you're a member of your desired institution and have met the requirements that they've placed.

Final Verdict
With the points above, it's clear that the best funding option will depend on your needs. Kung kailangan mo ng funds for smaller expenses, a government loan will be an excellent solution. In case you'd need a larger amount for bigger expenses, taking up a personal loan will be ideal. And if you want to attend your dream school without worrying about finances, a student loan from a credible partner will be your best bet.
Regardless of what loan you wish to acquire, make sure to apply ahead since the processing time of your desired providers may differ greatly.
As you plan for the future, detailed financial preparation is an absolute must. Considering that unforeseen expenses can get in the way of your financial responsibilities, being aware of different funding methods and pairing it with a comprehensive strategy will be the best way to avoid debt.
Learn more about Bukas and how we make education affordable for thousands of Filipino students like you. Apply for a tuition installment plan in your upcoming enrollment, and join our growing community for more tips and advice about all things student life! Kasama mo ang Bukas tungo sa magandang kinabukasan.